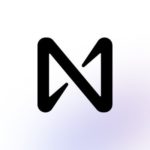 Site NEARProtocol Near
About NEAR Balkans Hub (NBH):
NEAR Balkans Hub is among the first NEAR Ecosystem Regional Hubs set up globally.
It was established through a collaboration between the NEAR Foundation and the Borderless Tech Association. NEAR Balkans was created in order to promote and accelerate web3 open source eco-system development. NEAR Balkans will operate and coordinate with the communities in Bosnia and Herzegovina, Bulgaria, Croatia, Montenegro, Macedonia, Serbia, and Slovenia.
The NBH team is looking for an experienced Growth Marketing Manager with an extensive growth experience (5+ years) within the tech industry and a minimum of two years of blockchain industry experience.
We seek an innovative individual responsible for developing and executing various growth marketing strategies, setting priorities and KPIs for different DeFI products while managing an in-house marketing growth team performance and development.
This cross-functional role works closely with the marketing, sales teams, product management, and technology teams to conceptualize and launch features and campaigns that will increase usage, traffic, and revenues for the digital channels.
You should be able to identify market opportunities, create clever and pragmatic strategies to grow our user-base as well by orchestrating the execution of those strategies. While the role will be highly strategic, we are initially looking for somebody who is happy to get their hands dirty and do the work themselves.
Key Responsibilities
Develop and execute high-growth marketing campaigns together with the Head of Marketing and other cross-departments.

Work in close collaboration with different departments to identify growth opportunities for a variety of products (Dapps, platforms, marketplace, etc)

Come up with different ways to seize these opportunities, define priorities based on impact, confidence, and ease.

Allocate capital and manage a budget across channels,

Determine the KPIs and build the dashboards that each functional area of the Growth Marketing Team needs to execute effectively in the context of the larger operational goals.

Managing, mentoring, and growing a team of highly talented marketing growth strategists and hackers; Evolving the team's philosophies, methodologies, processes, techniques, and tools to build sustainable practices and systems that will help the team to scale

Building and maintaining strong relationships with internal cross-functional departments to create more efficient processes, identify bottlenecks, implement tests quickly and increase our overall client success percentage (retention).
Requirements
5+ years experience in growth marketing and managing marketing teams. This role is ultimately about developing channels and then developing teams around those channels. Intimate knowledge of consumer behavior and buyer psychology

Startup or Agency experience required

Tech and blockchain industry experience

Experience and a passion for managing a number of internal and external stakeholders to execute on big marketing challenges

Solid project management skills: ability to lead and collaborate with cross-functional partners, prioritize high-impact activities, and keep complex projects moving forward.

Strong growth track record, with samples and results of past campaigns.

Outstanding communications skills and organizational ability.

Knowledge of HTML, CSS, Google Analytics, Photoshop, Mailchimp, Hootsuite,(or other Social Media Management Systems)

Proficient with Analytics.

3+ years experience in growth marketing and at least one year experience growing blockchain-based projects/products.
What you can expect from us:
A culture of self-management, decision making, and honest feedback

Truly agile, fast-paced environment without a ton of unnecessary paperwork and complex decision-making

Excellent career development and growth for everyone in our team

Opportunity to work with International and challenging projects which will further develop your skill set and help you stay up to date with the latest developments in the blockchain field and marketing

Friendly working environment where team spirit is integral
What you will get:
Competitive gross salary with various options to get paid

Flat structure and great team communication and support

Flexible working schedule and time-off policy