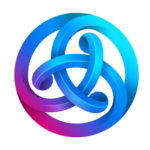 Site AstarNetwork Astar Network
Astar is a dApp hub on Polkadot that supports Ethereum, WebAssembly, and layer 2 solutions like ZK Rollups. Astar aims to be a multi-chain smart contract platform that will support multiple blockchains and virtual machines. Polkadot Relay Chain doesn't support smart contracts, that's why it's important for the ecosystem to have a parachain that enables this for all developers who want to build in the Polkadot ecosystem. Astar is here to provide the best solution for all developers by not only supporting EVM but making a parachain where EVM and WASM smart contracts can co-exist and communicate with each other.
Besides being a true supporter of Gavin Woods's vision and building on Substrate from the early day, Astar received the most Web3 grants in the Polkadot ecosystem with a total of 7. Astar believes that we and all other projects in the Polkadot ecosystem are building the future Web3.0 infrastructure.
Our team came together because of a deep desire to build the foundations for Web3.0. The team includes some of the leading blockchain innovators, Substrate and Rust developers, full-stack dApp developers, and economists.
These values, therefore, shape the community we are building in the Astar vision. It is fuelled by the wants and needs of the people making Web3.0, which includes the basic needs of all humans:
Inclusion, Care, Trust & Respect

Guidance and Support

Friendship, Community, Real Relationships

Empowerment
What are we looking for?
We are looking for an experienced WebAssembly developer to join our WASM engineering team to help us become a pioneer for WASM in the Polkadot ecosystem. You will be working with our expert team and Parity on improving specifications, developing pallets, and paying close attention to extensive testing, and security.
You have the diligence and patience to work on all WASM-related topics. You want to see your work being used by well-known brands and a wide audience. You have creative energy and a solid work ethic.
We are looking for a team lead and Rust developers to support our mission to become pioneers for WASM.
We are a loyal and passionate team with a great culture of innovation and rapid development, and we look forward to welcoming you. This is a full-time, long-term position on a fully remote, global team.
Requirements
5+ years of development experience

Expert-level experience with system programming (Rust, C++)

Development experience with Substrate

Familiarity with WASM and ink!

English: professional level
Benefits
Join an extremely high-performing team.

Competitive compensation.

Token option.

Collaborative, transparent, and empowering work culture.

Flexible work time.

Meaningful work in creating better technologies for a fairer future.
Pour postuler à cette offre d'emploi veuillez visiter angel.co.