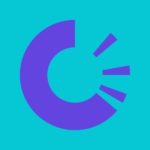 Site origin_trail OriginTrail
As the VP of Marketing, your responsibilities would include:
Creating wholesome strategic marketing and communication proposals covering all key stakeholder groups

Presenting and confirming the strategies with the CMO and the management board

Translating the strategic direction into a 360° approach to communication and marketing activities execution (from planning to impact tracking and iterations)

Hands-on involvement in executing the planned activities when required

Managing and steering a team of senior/medior/junior team members

Collaborating with other departments on key touch points

Representing Trace Labs Group and/or the OriginTrail ecosystem in digital and live events
Required:
At least five years of work experience in relevant fields

Good understanding and high level of interest in the enterprise technology and/or decentralised ledger technology sector

High level of comfort with agile project management and key marketing/communication methodologies

High level of understanding key traction and communication channels for the particular group of stakeholders

Resourcefulness and ability to achieve fast and impactful iterations on marketing/communication activities

Experience leading teams in international environments, remote and/or on-site

Excellent client-facing and internal communication skills

Excellent written and verbal communication skills

Solid organizational skills including attention to detail and multitasking skills

Independent and proactive work ethic

Strong working knowledge of Microsoft Office tools and relevant online collaboration tools

Excellent verbal and written knowledge of the English language
Nice to have:
High understanding of the SCRUM methodology

High understanding of Decentralized Ledger Technologies (DLTs)

Previously acquainted with the OriginTrail ecosystem in some capacity

Master's Degree in a relevant field of study
We offer:
Cozy offices with plenty of coffee and the ability to work remotely

Ability to work on projects with global partners and the leading talent in the field

A competitive compensation package

Great environment and resources for professional growth

Access to educational resources, events, and conferences
About Trace Labs
We are the core developers of the OriginTrail Decentralized Knowledge Graph and builders of the Semantic Web3. OriginTrail is organizing billions of assets for Web3, enabling discovery and verification of anything, from physical to digital assets, NFTs, DeFi and more. Working with world-class partners, such as Parity, Acala, DigitalOcean, Oracle, British Standards Institution, Next Generation Internet initiative, and GS1 we drive technology deployment through investments and our own R&D, powering physical (real-world) assets, Metaverse, and the semantic Web3. All assets are connected in one Decentralized Knowledge Graph, generating enormous value based on the law of network effects – Metcalfe's law.
Pour postuler à cette offre d'emploi veuillez visiter tracelabs.io.