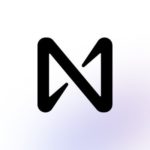 Site NEARProtocol Near Protocol
About NEAR
NEAR Protocol is a developer-first blockchain that emphasizes convenience and speed of development on the NEAR platform while minimizing the entrance barrier for developers coming from the blockchain ecosystem, as well as regular web and mobile development space.
We encourage people of all backgrounds to apply. NEAR is committed to creating an inclusive culture, and we celebrate diversity of all kinds.
What You'll Get For Joining:
Unlimited Annual Leave / PTO.

$2,000 Yearly Continued Education Reimbursement.

$2,000 Home Office Setup Reimbursement.

Yearly Company Retreats (2021's was in Lisbon!).

Paid Holiday Week: the last week of the year.

Paid Summer Wellness Week: the first week of July.

Mental Health Support and access to licensed therapists through Spill, 100% paid by us.
About The Role:
NEAR is seeking a Technical Recruiter who will partner with hiring managers to provide full lifecycle recruiting including search strategy development, sourcing and screening candidates, and negotiating offers. The Technical Recruiter will work on complex, mission critical searches for all levels of the organization. This role also involves working with referrals and external recruiters where necessary.
Specifically, the right fit for this position should be highly process oriented but also comfortable with sourcing and interviewing activities for technical engineering and product roles. You will wear a lot of hats and coordinate with other team members in the operations function at NEAR and in similar roles at other companies across the NEAR ecosystem.
What You'll Be Doing:
Lead full-cycle recruitment (sourcing, identifying, evaluating, coordinating, and closing) across mostly software engineering roles for candidates based in the EU.

Provide a high-touch, VIP candidate experience to your candidates throughout the interview process to help close world-class engineering talent.

Collaborate with hiring managers around role definition, pipeline calibration, interviewing preparedness, candidate assessment and decision making.

Use data and metrics to determine the success and health of your recruiting efforts and your sourcing campaigns to continue to iterate on and improve the effectiveness of your recruiting efforts.

Leverage expert sourcing techniques to build target lists of suitable candidates across multiple channels, such as LinkedIn, Github, Google and other channels.

Contributing to opening the sourcing funnel as wide as possible to encourage candidates from underrepresented backgrounds to apply to Near.

Being present and adding value to our ecosystem to encourage developers to engage in conversations with Near.
What We're Looking For:
Proven recruiting experience (3+ years) in a startup environment and/or agency with a strong track record for sourcing and attracting top talent in software engineering and product roles across Europe.

Not settling for the same old tactics, and have a passion for strategizing and researching the new recruiting methods.

Hands-on experience sourcing, recruiting, coordinating, and screening world-class technical/engineering talent.

Ability to leverage sourcing technology and boolean searches to uncover talent across multiple channels, and not relying on Linkedin as your only source.

Knowledge of talent acquisition best practices, and basic knowledge of employment law and GDPR.

Strong interpersonal skills and ability to manage complex relationships with our leadership and department managers.

Great at running effective intake/discovery sessions with leadership and translating their requirements into healthy talent pipelines.

Familiarity with sourcing from non-traditional places such as Discord Communities, Facebook Groups, GitHub, crypto-Twitter, and crypto insider events.

A genuine passion for providing the opportunity for underrepresented individuals to enter our recruiting process.
We'd Love If You Have:
Experience working with a globally distributed team.

Knowledge of web3, crypto and blockchain technologies.

Familiarity with Greenhouse Applicant Tracking System.
Here's What Our Interview Process Looks Like:
Depending on calendar availability, from the first stage to the final stage, we do our best to keep the entire process to under three weeks. Our interviews take place via Zoom and typically consists of the following stages:
Meet with the Hiring Manager (30-45 minutes)

Technical & Leadership Interviews (3 x 45 minutes) – these are not take home tests of puzzles!

Culture & Values Interview (30 to 45 minutes)
Please let us know if you require any special requirements for your interview and we'll do our best to accommodate.
Location:Remote, based anywhere in Europe
Working at NEAR:
Roles are posted to this portal on behalf of the companies that make up the NEAR Collective and are typically located anywhere in the world because most of the companies are fully remote. Some hubs are located in Switzerland, Germany, Russia, the US and China. Regardless of where you work, this is a high performance culture that values ownership, execution and professionalism but pairs it with curiosity and experimentation. The vision is big but the right team is behind it.
Qualified applicants will receive consideration for employment without regard to race, color, religion, sex, national origin, sexual orientation, gender identity, disability or protected veteran status.
This is a remote position with Near Inc.