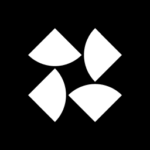 Site PagodaPlatform Pagoda
About NEAR
NEAR Protocol is a developer-first blockchain that emphasizes convenience and speed of development on the NEAR platform while minimizing the entrance barrier for developers coming from the blockchain ecosystem, as well as regular web and mobile development space. 
The mission of NEAR Inc is to help launch decentralized projects, which includes among other things providing the platform, the tooling, and the core applications to integrate with.
We encourage people of all backgrounds to apply. NEAR is committed to creating an inclusive culture, and we celebrate diversity of all kinds.
About The Role:
As part of the Engineering team you will oversee integrations and projects that will make NEAR flourish. These integrations will have an emphasis on quality, safety, and interoperability with other NEAR tools.
This position requires working closely with engineers, agencies, and multiple stakeholders in and outside of NEAR Inc.
What You'll Be Doing:
Working with engineering teams and stakeholders, both internally and with external partners, to drive product deliverables and quality best practices

Collaborating with engineering team leads to understand, prioritize, and resource product deliverables, leveraging external partners as needed

Supporting teams practicing agility in an agile coach or scrum master capacity, helping our teams become highly productive

Driving efficient and sustainable working practices across the organization through process innovation and optimization

Providing leadership and support to cross-functional teams to drive business outcomes and company objectives

Ensuring the success of key integrations, including maintaining a healthy roadmap, escalating developer issues, and prioritizing tasks

Managing risk by tracking closely to project progress and taking initiative when a process or resourcing change is needed
What We're Looking For:
Exceptional intelligence and breadth of software development lifecycle, and high EQ

Ideally you'll have 3+ years of establishing and managing programs or managing projects in a successful technology company

Ideally you'll have 2+ years of experience in process improvement (i.e. identifying issues in processes, providing user-focused improvements, navigating / influencing cross-functional teams)

Stellar attention to detail and process orientation

Customer and vendor management experience, managing competing demands across program portfolios

Familiarity with agile practices and frameworks, particularly scrum and kanban

High degree of comfort and understanding working with engineering and development teams, ranging from devops to front-end to full stack

Significant interest in blockchain / web3 / crypto, with the confidence and curiosity to ask questions and always learn more

Strong communication skills with a great instinct for managing competing priorities

Bachelor's Degree in Business Management, Computer Science, or a related field is a must
Location:  Anywhere in the world
Working at NEAR: Roles are posted to this portal on behalf of the companies that make up the NEAR Collective and are typically located anywhere in the world because most of the companies are fully remote. Regardless of where you work, this is a high performance culture that values ownership, execution and professionalism but pairs it with curiosity and experimentation. The vision is big but the right team is behind it.