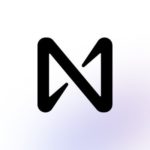 Site NEARProtocol Near Protocol
About NEAR
NEAR Protocol is a developer-first blockchain that emphasizes convenience and speed of development on the NEAR platform while minimizing the entrance barrier for developers coming from the blockchain ecosystem, as well as regular web and mobile development space.
We are looking for a productive, meticulous, and empathetic leader who loves working in an energetic and free-thinking environment, feels comfortable with challenging technical problems, and most importantly who shares with us the same desire to make the web free again.
We encourage people of all backgrounds to apply. NEAR is committed to creating an inclusive culture, and we celebrate diversity of all kinds.
About The Role
Contract standards guide developers and users on how to implement decentralized applications. They define the interfaces for integrations that are frequently permanently immutable which means the work on standards has huge impact and responsibility. Standards development is heavily informed by the NEAR developer community and partners. We are seeking a leader who can direct the roadmap for standards definition, work with the community to ensure standards are empowering development and advocate for standards adoption throughout the developer community.
You will lead standards definition, implementation and adoption throughout the NEAR organization as well as the developer community. You will work closely with engineering teams within NEAR to understand standards implications and ensure standards are supported by the developer platform tool, education materials, reference materials and developer relations teams. You will partner with teams implementing the core protocol to ensure standards are understood and reflect the implementation needs of the core protocol.
This position requires communication with a large number of leaders of other NEAR teams, including engineering, product, developer relations, marketing, developer community, etc.
What You'll Be Doing:
Your responsibilities will include:
Working with internal engineers at NEAR and external contributors on improving and evolving the contract standards;

Leading by example, by participating in engineering discussion and implementations of the standards and libraries;

Manage the contract standards roadmap and deliverables;

Manage the contract standards NEP (Near Enhancement Proposal) process;

Work with the developer community and key development partners to understand the needs of the community as well as the operational impact of new standards;

Work with engineering managers to define standards implementation throughout the current protocol, tools and interfaces;
What We're Looking For:
Knowledge of C, C++, Rust, or Swift;

Extensive knowledge of blockchain ecosystem, its development tools, and practices;

Experience or ability to reason about APIs, interfaces, and frameworks; as well as, game-theoretic, adversarial, economics angles;

Proven ability to work with a diverse set of internal and external stakeholders;

You should be able to work across other teams with a shared sense of purpose. No room for ego here. People should want to work with you. Interpersonal skills are a must;

You should be a great communicator and remain calm under pressure during any potential incidents or juggling multiple priorities. You should run toward problems. Calm, practical, self-aware, and self-confident approach to assessing and interacting with people.
Locations:Anywhere in the world
Working at NEAR: Roles are posted to this portal on behalf of the companies that make up the NEAR Collective and are typically located anywhere in the world because most of the companies are fully remote. Some hubs are located in Switzerland, Germany, Russia, the US and China. Regardless of where you work, this is a high performance culture that values ownership, execution and professionalism but pairs it with curiosity and experimentation. The vision is big but the right team is behind it.