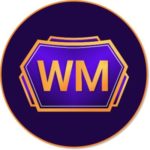 Site WrestlingVerse Wrestling metaverse
Wrestling Metaverse is looking for an experienced Technical Director to join our team.
The Technical Director is responsible for the entire programming department of the studio and works alongside the Game Director and Production team setting the technical excellence bar for the studio.
You'll direct and be part of a multi disciplined team for a variety of projects on multiple platforms.
As a startup, flat hierarchy minded team we are looking for individuals who crave multitasking and put equal emphasis on high level planning as well as hands on implementation, so the ideal candidate, while indicating excellent leadership skills, will also have a strong desire to get their hands dirty at the coding frontlines.
This is an exciting opportunity for a battle hardened Technical Director to start fresh and get involved with shaping new and promising products and the teams that create them from the very beginning or a Senior or Lead who is looking to make the leap to Technical Director. Familiarity with industry standard engines like Unreal is a big bonus.
Desired Skills & Experience
The ideal applicant will have at least 5 years' experience working in a Technical Director or Senior/Lead Programmer role and will have shipped multiple games across multiple platforms. A
Past experience with industry standard engines (Unreal) is a big bonus.
Responsibilities
Responsible for all technical architecture and processes choices

Supervise and participate-in all projects from staffing, technology/tools choices, risks evaluation, dependencies with other projects to ensure the best quality is achieved

Recommends solutions and approves plans and roadmaps

Manage the programmers team

Expert in design, programming, debugging and optimization;

Write and develop robust maintainable high and low level code to extend engine (Unity/Unreal) functionality

Implement features across current and next-gen platforms, including prototypes and new technologies

Identify and solve technical problems as they arise, including cross-platform issues, debugging, profiling and optimising for reduced memory usage and increased real-time performance

Maintain and add to existing codebase, including low/mid-level systems to support pipelines and higher-level programmers

Research new tools, techniques and processes and how they can benefit the studio

Collaborate productively, communicating ideas and issues clearly across disciplines

Exceptional analysis and problem-solving skills

Architect and participate in implementing all the different game modules and systems

Architect and participate in the implementation and maintenance of potential non game specific systems used by content creators (extensions to engines, tools, build systems, pipeline improvements)

Work closely with department leads to identify and set technical restrictions and ensure the team adheres to them
Skills
Excellent C/C++/C# and other languages skills (5+ years)

Experience developing games across a wide range of platforms (smartphone/tablet, console, PC)

Advanced knowledge in general games programming as well as in general games development tools, processes and infrastructure (Perforce, Services, Tools and Editors, Build Systems, Online etc.)

Management and leadership skills

Knowledge of the technical Pipeline and all the process needed to make a game.

Good communication and team working with game developers from all disciplines

Excellent initiative, self-motivation, organisational and problem solving skills, with the ability to both drive and follow direction

A genuine interest in playing games

Previous experience with Unreal Engine is a bonus