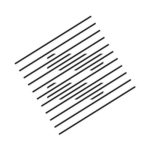 Site ParityTech Parity
Parity Technologies builds core infrastructure to power a better internet—one that respects the freedom and data of individuals—and to empower developers to create better services through decentralized tech. Parity's technologies include Substrate, a flexible framework for building blockchains and Polkadot, a protocol for connecting and securing blockchains.
As the company is expanding rapidly, we are hiring multiple Operations Team Assistants. As an active part of the Operations and Workplace team, you will get to know our internal processes and policies and you will focus on supporting our decentralized team(s) and/or department within Parity. 
We are seeking various dedicated and well organized, energetic professionals who are happy wearing multiple hats and assisting a team and/or department in a wide range of administrative and executive support-related tasks.
Your duties will include but are not limited to:
Travel and Event support (team retreats, company events, conferences, team mobility)

Operational onboarding – help new joiners integrate teams by implementing internal and external processes (calendar and tools coordination, synchronization with Ops team)

Support with administrative and logistics tasks (invoices, orders, workplace processes)

Subscription management (inventory, streamline tools, implement processes)

Documentation – assist with internal communication and ensure information is well organized, saved, and deleted (develop team and department workspace, write meeting notes, archive and delete information)

Support with cross-department operations (organize meetings, support internal communication, draft company structure)

Communication – create more bridges between teams as an internal point of contact.
Requirements (Competencies & Skill)
Outstanding organization skills and capacity to work with a multitude of stakeholders

Attention to detail and high level of professionalism with logistic and operational tasks

Rigorous attitude and capacity to handle processes in a complex technical environment

Strong written and verbal communication skills with English (near-native level)

Understanding of what a blockchain is and understanding of Parity's technologies

Technical driven personality and strong interest in software engineering

Service-oriented mindset and open attitude to questions and requests

Flexibility and adaptability in fast-changing and autonomous environments
Nice-to-haves
Knowledge of different approaches to project management and software development, such as agile techniques

Knowledge of Linux operating systems
Benefits
Working at Parity means focusing on the stuff that counts: building the most cutting-edge technology for the future web. Our teams enjoy a high degree of trust, freedom and autonomy to achieve that goal.

Because we value initiative and learning, we've defined a generous personal budget to attend conferences or skills courses of your own choosing. We think you know what's best for you!
To see how we use your data please see our Applicant Notice: https://parity.io/privacy