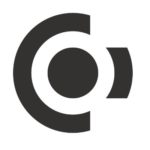 Site ConcordiumNet Concordium
We are looking for a software test engineer with a strong technical background and a relevant education within IT to join our Tech Team.
As a part of the Tech Team in Aarhus, our software test engineer will help implement the next-generation blockchain technology as well as related tools such as crypto wallets and dashboards.
Key responsibilities
● Continuous testing during feature development
● System testing of final releases
● Proactive participation in the day-to-day software development
● Writing and maintaining test documentation
● Participation in improving test processes as well as test infrastructure
Requirements:
Our preferred candidate has the following professional and personal qualifications:
● Previous experience working as a software test engineer
● Relevant education within IT
● Solid technical understanding
● ISTQB Foundation level or similar
● Experience in task and bug tracking with e.g. Jira or github
● Fluency in spoken and written English
● Proactive
● Persistent
● Detail-oriented
● Good cooperation and communication skills
Furthermore, it is a big advantage if you have a good understanding of blockchain, wallets and crypto. Experience in smart contract development is an additional plus.
We offer:
● A great team consistently showing dedication, a sense of humour and respect in the way we work.
● The opportunity to work with a wide variety of assignments and disciplines in an international organization.
● Continuous and informal cooperation with the Concordium team giving you the opportunity to liaise and discuss with dedicated colleagues.
● A complex, exciting and intellectually challenging environment with the opportunity to learn, grow and thrive every day.
● A competitive remuneration.
About Concordium
Concordium is a Public and Sustainable Proof-of-Stake blockchain with a unique Identity layer at the protocol level. Concordium differs from other participants by offering low transaction costs in fiat and regulator readiness by introducing built-in identity management at the protocol level and zero-knowledge proofs, which are used to replace anonymity with perfect identifiable privacy.
Concordium is developed by professionals with global multi-sector experience and in collaboration with the Concordium Blockchain Research Center Aarhus (COBRA) at Aarhus University and Swiss Federal Institute of Technology (ETH). The network will ultimately eventually be fully decentralized, the code open source and further development orchestrated through an advanced governance mechanism.