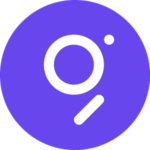 Site graphprotocol The Graph
What We're Looking For
We are looking for a seasoned Social Media Content Strategist, with a background in creating engaging content on various social media verticals, to join the web3 revolution and strategize, organize and write impactful content on varied channels at Edge & Node.
E&N is the team behind The Graph, a decentralized protocol for querying open APIs called subgraphs, which already has thousands of developer users and billions of dollars in GRT participating in the protocol. Our previously launched hosted service currently powers the most prominent applications in the web3 ecosystem, serving one billion queries a day and growing exponentially. We have an energized and vibrant community of users that are passionate about what we're building.
Who you are: You are an original thinker and can thrive in a dynamic environment. You are passionate about web3 and are familiar with The Graph. You are driven, motivated and values driven. You love to write and are an excellent writer, and you have a knack for explaining complicated topics in a digestible way. You communicate well with your stakeholders to optimize their experiences. You are driven and committed to developing optimal marketing and communications strategies to grow product engagement. You are someone who is personable, enjoys meeting new people and developing partnerships with top businesses and reporters, both blockchain and traditional business alike. You love informative Twitter threads, eye-popping Instagram visuals, and you're a meme connoisseur.
Desired skills
You thrive in ambiguity and are ready to roll up your sleeves to build the plane as we fly into web3

You are detail oriented, crossing every "T", and dotting every "i"

Superhero grammar skills

Passion for writing and engaging for a mass audience on various social media platforms

You love to scroll through Twitter and think of killer tweets

You want to help The Graph and Edge & Node blow up across all social media platforms in an authentic way

Experience writing for various verticals which may include Twitter, Instagram, Facebook, TikTok, Linkedin and Medium

Excited to become fully immersed in the web3 space, which includes crypto Twitter, to make sure our messaging is always current and strikes the right tone with what is happening in the broader eco-system

A strong multi-tasker, you are able to work on various content and projects simultaneously

Ability to engage with the audience on various platforms.

Work closely with the Design/Brand Team to ensure that the voice used while communicating to the world aligns with the brand at all times

Maintain an organized and process-driven social media calendar

Pull analytic reports showing data on engagement, reach, conversion and deliverables, enabling course corrections strategy change when needed

Ability to translate technical concepts into non-technical, elegant writing

A self-starter, who is able to organize and manage the workload in a transparent and efficient way, focused on never missing a deadline.

Strong ability to take initiative on research and understanding new technical concepts

Able to work without significant editorial oversight

Leadership skills to confidently research and speak to internal experts as needed to write the best content possible

Strategic mindset towards marketing products

Proven track record of building, activating and retaining a web3 community; have deep relationships with the global web3 community

Passionate for blockchain, web3, and decentralizing the web; understand and agree with The Graph's mission, values and team culture

Recently published blockchain/web3 specific content or writing about the web3 space in free time

Craft narratives, positioning and branding to boost awareness and engagement with The Graph

Help create educational content about The Graph and web3. Script writing for snackable educational content. Demonstrate your knack for communicating new concepts to beginners.

Work closely with entire marketing team to achieve deliverables on messaging tied to OKRs

Support business development by creating marketing decks and joining meetings

Monitor web3 trends, innovations and industry growth

Ability to write evergreen content, editorial, opinion, and educational pieces on various verticals

Work closely with design team to create visual assets that pair with writings in an meaningful manner

Focus on audience development, lead generation, user experience, conversion optimization, funnel design, and behavioral analytics in all content

Basic graphic design skills a plus
Preferred Experience
Bachelor's degree in Marketing, English, Journalism, Communications, Digital Media or related field

2+ years of experience as a content writer, copywriter, or similar role

2+ years experience in blockchain/web3 space. Solid knowledge about web3 and The Graph is preferred

In depth knowledge of social media platforms (Twitter, LinkedIn, Facebook, Instagram TikTok, etc.)

Experience working in communications and marketing functions

Marketing experience with an understanding of SEO, specifically long tail phrase and keyword placement a plus
About The Team
Edge & Node is a globally distributed team. We work hard, but our remote-first team affords a high degree of autonomy and flexibility. Our scheduled meetings tend to be in the morning, pacific standard time (PST). Most of our team, even at the individual contributor level, has started companies or led large teams and it shows in the way that people manage their own productivity. We're mission-oriented, and hold one another accountable with results rather than vanity metrics like time spent at your desk. If you need to book a vacation, make a doctor's appointment, go for an afternoon run, or even just get some fresh air, we trust you to use your time effectively.
Despite being remote-first, our team is fairly tight-knit and feels like a family. You can expect quarterly offsites in different parts of the world, where we strategize as a team, brainstorm around a whiteboard, go on team outings, have spirited and varied conversations over wine, coffee, or kombucha, and get to know each other on a personal level. We value diversity and bringing your whole self to work, including your weird hobbies, unique life experiences, cultural traditions, obscure music tastes, and whatever else makes you you. In addition to offsites, you'll have the option to travel to conferences and meetups around the world, where you'll get to know individual teammates on a more personal level and also build relationships with our users and community.
We pay competitive salaries to all team members, based on level of contribution and country of residence, and offer generous health benefits to U.S. based employees.
Pour postuler à cette offre d'emploi veuillez visiter thegraph.com.