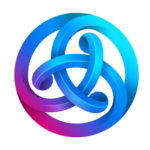 Site AstarNetwork Astar Network
Stake Technologies is a team behind Astar Network, the world's greatest blockchain developers building the dApp Hub of Polkadot to allow future developers to leverage the power of Web3 and create something that will change the world forever.
The Core Development team at Stake Technologies focuses on developing the core Substrate pallets of our flagship blockchain, Astar Network, and applications for our ecosystem development.
As a project manager for our blockchain solution development projects, we are looking for a talented individual with the right mix of innovative mindset, coding background, strategic thinking, and coordination skills.
You will be part of a pivotal moment in interoperable blockchain history in creating a decentralized internet.
Key Responsibilities
Work with a team of engineers and the growth team to coordinate and manage the development and delivery of blockchain projects.

Serve as the point of contact for customers and key stakeholders to facilitate decision making, feature requests, project milestones, etc.

Develop project scopes, key requirements, resourcing, and roadmaps to ensure projects are set up for success.

Manage day-to-day work of the project team to ensure development progresses towards team goals and strategic objectives.

Establish best practices for project team planning, processes, work prioritization, feedback, and culture.
Qualification and Skills
Minimum 5+ years of project management experience, and at least 1 year of customer-facing experience.

Strong desire to learn about blockchain ecosystems and new technologies.

Reliable skills in structuring projects, managing competing interests, facilitating a healthy environment for conversation and aligning various parties on a common goal.

Understanding of cross-cultural communication in a highly diverse and distributed working environment.

Knowledge in creating roadmap definitions, based on the interest of multiple technical stakeholders.

Knowledge in agile industry best practices.

Track record in presenting complex topics in an understandable and structured way to key stakeholders.

Excellent interpersonal, verbal, and written communication skills, including the ability to speak to business development and technical teams internally and externally.

Ability to work autonomously, be proactive, prioritize, communicate, and function in a small team.

A deep understanding of Notion or other project management tools.
Nice to haves
Background in computer science and experience with web development.

Understanding of decentralized systems and blockchain technology.

Understanding of Web3 and open source culture.
Benefits
Stake Technologies is a fully distributed global company that encapsulates the true Web3 spirit in this modern age. All work is done remotely and you are allowed to work from anywhere in the world.

You will gain a deep understanding of modern blockchain technology and business development skills that will translate to many other jobs.

Astar Network is one of the fastest-growing blockchains in the Polkadot ecosystem. You will get to meet various companies and projects and have a chance to talk with industry legends.

We offer a competitive salary and additional token incentives.
Pour postuler à cette offre d'emploi veuillez visiter angel.co.