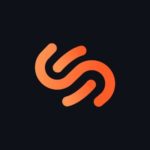 Site solendprotocol Solend
We're looking for a passionate Software Engineer to design and develop software for solend.fi. Our ideal candidates are familiar with the software development life cycle and have experience building high-quality products in a team. They're able to own problem domains end-to-end from requirement gathering and design to execution and maintenance.
Bachelor's degree in Computer Science or related field preferred.
2+ years of software engineering experience.
Familiarity and experience with frameworks and languages are a plus: React, TypeScript, AWS, Node.js, Rust.
Our team is fully remote, spanning all time zones. We periodically gather in the same location to work together.