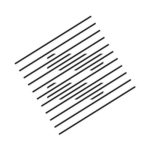 Site ParityTech Parity Technologies
Every day we interact with technologies controlled by a handful of large companies whose interests and incentives often conflict with our own. If we want the benefits of using their proprietary apps, we're forced to agree to terms that most of us will never read, granting these companies far-reaching control over our digital lives.
At the same time, progress in open-source and decentralized technologies like blockchain has shown that we can build systems that prioritize individual sovereignty over centralized control. With these new technologies, there's no need to trust any third parties not to be or become evil.
Parity Technologies is a team of the world's premiere blockchain developers building industry-leading technologies that enable developers, startups, and enterprises to create this next wave of better products and services. You'll join at a critical moment when the future of the decentralized web is being shaped, and perform an influential role in making a more equitable society our future. 
We are looking for an experienced Senior Program Manager to implement and lead complex, cross-functional programs. In this role, you will support some of the most critical projects on the People Operations and Recruiting team from people tools, process, analytics and technology implementation. As the role evolves we are looking for someone to develop the PMO function for People Operations and Recruiting.  
What You'll Get To Do
Build and own recruiting and people operations OKRs and KPIs and manage communication between recruiting operations, recruiting and people operations 

Develop a framework for tracking and improving overall recruiting operations success 

Co-Lead medium to large people projects in the People Operations team from HRS implementation to Compensation and Benefits 

Identify areas of improvement through research, analyzing data and continuous outreach to build a better employee experience

Project manage ongoing process improvement and operational projects

Confidently lead and facilitate status meetings to leadership and people operations team, presenting strategic project status updates at leadership meetings 

Develop people operations process maps to analyse areas where performance or processes can be improved to enhance employee engagement and experience 
Skills and Experience required: 
Several years of professional experience with a background in project management, people operations, or management consulting

Comfortable owning and balancing multiple projects or work streams at once

Ability to synthesise information quickly, highlight the key takeaways, and disseminate actionable insights

Ability to push back and explain the why when needed on requests

Innovation mindset with the ability to take risks with new ideas

Ability to navigate complexity and provide stakeholders with clear recommendations when decisions are needed or roadblocks are hit

Bachelor's degree or equivalent practical experience
Preferred
Understanding of Kaizens and Gemba
PMP