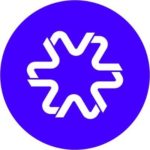 Site NovaFinance_ Nova
Summary
At Nova, we are working towards helping everyone globally to live with a basic quality of life through accelerating innovation and change through DeFi.
While we have been operating in a very Crypto Expert-focused space, we are launching a consumer product that will help those interested in dabbling in Crypto (through to enthusiasts!) get into the market in an understandable and low maintenance way.
Feel free to read more about Nova here: https://novafinance.app/
Who we're looking for
We are looking for an experienced content marketer who may or may not know much about the DeFi and Crypto space but is excited about the potential and keen to learn more. You will be driven by creativity, both in the written word and asset creation.
Working with the Head of Marketing and external partners, you'll help to deliver day-to-day content and multi-channel campaign activity across brand channels, not limited to ideation and implementation across email, blog posts, socials, storyboarding, asset designing, and reporting.
Ultimately providing content for our audiences, delivering towards the long-term marketing strategy and success for the business.
Your Role
Help define & deliver the content strategy for Nova and the consumer target audience

Come up with campaign ideas, timelines, assets and implement activity across owned channels

Own content calendars for all brand activity

Create assets (images, gifs, animations, videos) in line with the brand guidelines

Help define & deliver the CRM strategy, own email writing, automation and delivery

Delivering across all top-funnel activity to drive awareness & consideration for Nova and its platform

Writing or collaborating with colleagues to write blog posts aimed at our various audience segments

Work with the team and external creative agencies to create campaign ideas and implementation

Work with partners, influencers & KOLS to deliver cross-organisation campaigns and activity

Measure and report against activity, pulling out insights on performance and new ideas/optimizations from the results.

Monitor trends across the DeFi landscape, opportunity spotting
Your skills
The ability to speak fluently and write exceptionally well in US English

Experience using Canva Pro, Photoshop, or other design tools

CRM experience (eg Mailchimp, Hubspot, Twilio, Zoho, Insightly, etc)

Comfortable working in a remote team and comfortable working autonomously

Expert in social media platforms and an understanding of analytics

Organized, quality-focused and dependable
Nice to have
An understanding of DeFi/Crypto

Experience with Webflo

Video creation/editing skills

Experience bringing a product to market

Fluency with web3, DeFi, NFTs, and Ethereum concepts and technology.