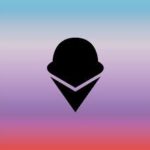 Site Gelato Network
Gelato is Web3's premier automation network, enabling developers to automate arbitrary smart contract executions on and across all EVM based compatible blockchains such as Ethereum, Binance Smart Chain, Polygon and many more.
Today, Gelato executes thousands of transactions every day and is used by some of the most widely used decentralized applications in crypto as the underlying infrastructure to automate DeFi, NFT and gaming use cases including limit orders on AMMs, interest compounding or automated petting of NFT pets.
What we offer:
Small, fully remote team, with team members in Zug, Paris, New York, Shanghai, Berlin and many other cool places.

Join the "Gelato Legendary Member Club" and work directly with the founders

Participate in building the infrastructure that aims to become the glue between all crypto networks and power the most promising dApps on Ethereum and beyond

Generous Token Package – Get a share of the networks token and be able to participate in the Gelato DAO

Chance to participate in shaping the future of web3 by working together with the biggest projects in this space such as MakerDAO, Instadapp, Zerion, etc.

Worldclass Investors – We are backed by the community, including industry leading experts such as Dragonfly, ParaFi, Nascent, IDEO, IOSG, Galaxy Digital and the two largest Venture DAOs (The LAO, Metacartel Ventures)
What you'll achieve:
Develop digital media channel strategies, and use posts, comments, and replies to engage with the audience across multiple channels including social media, email, events, and community

Organize, plan and execute conference engagements and in-person marketing events to engage our target audience

Grow our social following while increasing engagement to acquire customers

Report on success and performance; develop and implement a strategic approach with KPIs to measure social media and content performance

Work with product, business development, and creative team for content creation

Support campaigns and product launches by driving traffic to the website

Implement email marketing campaigns
Requirements:
2-4 years experience managing social media channels, such as Twitter, Reddit, YouTube, and other emerging channels to generate leads and create or maintain a company's brand
Come from marketing, communications, journalism, or PR, advertising background
Success in growing a social following
Create and distribute content to best reach and engage our audience – from blockchain developer to crypto enthusiast
Strong curiosity or understanding of the blockchain landscape (Ethereum, DeFi, etc.)
Best-in-class communication skills, both written and verbal
Bonus:
Experience with working with developer communities

Developer marketing experience in the B2B technology space
Perks:
Work very autonomously

Generous GEL token package

Competitive Salary

Work together with one of the best technical teams on Ethereum

Build relationships with top blockchain teams which are already Gelato users, including MakerDAO, Instadapp, Zerion, Quickswap and many more

Chance to travel the world to go to exciting events and connect with key players in this industry

Join amazing in-person offsites all over the world
Pour postuler à cette offre d'emploi veuillez visiter angel.co.