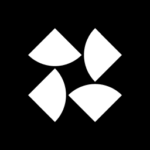 Site PagodaPlatform Pagoda
About The Role:
As the Developer Marketing Manager, your focus is to inspire developers to build on the NEAR Platform. You'll promote the NEAR Developer Platform brand externally, scoping and executing on go-to-market strategies for programs and campaigns that bring external developers to the platform. You will drive participation across the developer community and encourage the adoption of prioritized use cases. 
You will be responsible for creating the developer marketing strategy and working with the Head of Developer Relations to grow and lead a team that can deliver on our ambitious goals. While we build your team together, you will also get us started with outreach through social media, content marketing, email campaigns, blogs and our website. 
What You'll Be Doing:
Define the Developer Marketing strategy for the NEAR platform and identify, hire and manage the right team to achieve our ambitious goals

Grow awareness, adoption, and advocacy of our platform

Produce marketing content such as blog posts, newsletters, email campaigns, etc for the NEAR developer community

Communicate technical features and benefits to developers, founders and decision-makers interested in building with NEAR.

Analyze and evaluate promotion and programs to make recommendations and improvements.

Promote developer community and share stories about how developers are using NEAR to develop applications across the world

Work with our Developer Advocacy team to create impactful content such as tutorials, blog posts, screencasts, webinars, videos, etc. on a variety of channels 

Work with our Community Team to create swag that is fun, engaging and which our community will love
What We're Looking For:
Ideally 5+ years of demonstrated work experience in developer marketing, technical product marketing, and/or developer advocacy/evangelism

Experience leading and managing marketing teams

Experience developing and executing digital marketing campaigns across multiple channels such as e-mail, social, and paid media.

Community focus and open-source mindset

Experience working with online and in-person developer communities

Bachelor's degree in Marketing or a related field is a must
We'd Love If You Have:
Previous or continued involvement in open source communities

Familiarity with other crypto or blockchain technologies

Experience working at a startup

Experience with virtual and in-person events such as workshops, webinars and hackathons

Experience with Growth Marketing and Product Marketing practices
Location: Anywhere in the world