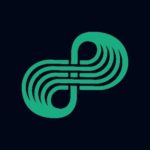 Site NodleNetwork Nodle
About Nodle
Nodle was founded in 2017 by Micha Benoliel and Garrett Kinsman as a connectivity provider for the Internet of Things.
Nodle has built a Bluetooth Low Energy – powered network to solve global challenges through connectivity.
Our network and products help companies and cities more effectively connect and collect data from their devices, sensors, and tags.
Nodle gives everyone access into the cryptocurrency space without the need of prior crypto investment knowledge or data farming. Everyone can participate by using the Nodle Cash App or one of our SDK partnered apps.
In more detail…the Nodle Network's architecture and system design leverage what is called "The Smartphone Infrastructure", utilizing smartphones as nodes and base stations for the network. In return, users and developers are rewarded with Nodle Cash.
About The Role
We are looking for a Senior Mobile Engineer, SDK to join our global team. This role will report directly to the Head of Network and Services. In this role you will work as part of the SDK division and work closely with the Blockchain and Mobile teams to develop and improve our SDK. The Nodle Network is a crowd sourced network: whose connectivity is enabled by third party app developers embedding our Nodle SDK.
Responsibilities:
You will be working on the development of the Nodle SDK with a focus on the iOS implementation.

Your role will be to support our technical roadmap by producing high quality and well tested code.

You maintain the documentation of the SDK up to date

You will provide technical expertise of the Nodle SDK
Success in this role requires high technical proficiency, great communication skills, and a passion for mobile development (iOS, Android, Flutter)
About You
Deep understanding of iOS Bluetooth internals (you are a pro at this)

Expert in iOS development or minimum 5 years of experience

Expert with iOS life-cycle and core libraries

Expert with iOS Building Process

Love automation (testing, building, publishing)

Experience in dealing with stores

Experience with remote teams

Experience developing an SDK
Nice to Have:
Experience Advertising SDKs

Android Development

Cryptography
Working at Nodle
The Nodle team is now a group of 40 experts in varied fields such as cryptography, finance, operations, blockchain, wireless protocols, and mesh networking. While originally founded in San Francisco; Nodle is now a fully remote company.
We won't try to convince you why you should work here. Instead, let us share with you why our team loves working here.
There are 3 main things that sets apart as an employer.
Our team members are encouraged to experiment. Try new things, think BIG and be creative in a no-blame environment that tackles challenges constructively.

We don't really care where you work, when you work or how you work. As long as the work gets done. No micromanaging here, just accountability for your performance.

Our team is very diverse, fun and cool (casual environment) but also extremely brilliant (we like to impress each other).
The most important share values at Nodle include: Innovation, Resilience, Team Work, Drive, Polymathy, Integrity.