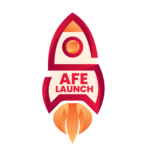 Site Safelaunch1 SafeLaunch
Welcome to SafeLaunch! We are a decentralised venture capital community & launchpad that is challenging the standard of safety and accessibility in the wild world of DeFi. We help projects raise the early-stage funding they need. Our community of SFEX holders are offered lucrative access to invest in the private, seed, and IDO rounds of exciting early-stage projects.
Why join us?
SafeLaunch offers a flexible and unique opportunity to work alongside an international team of exceptional, like-minded crypto enthusiasts. Our growing team has a diverse professional history, including Thorchain & IOTEX developers, market makers, and successful entrepreneurs. We are continually sourcing promising projects while building powerful relationships within the crypto space. This role presents the opportunity to work on various types of projects, gain broad exposure to crypto and develop your network within the space.
We know you love DeFi. As a member of the SafeLaunch team you'll have numerous opportunities to invest in early-stage projects that are not available to the public.
Our tech stack
We take pride in the quality of our codebase and our tech stack. On the frontend we use React, Typescript and styled-components with Jest as the test runner. On the backend we use Python, Postgres and Redis with everything running on Kubernetes.
Job Description
We're looking for a senior full-stack engineer to join us at SafeLaunch. You'll be taking ownership of features spanning the frontend & backend whilst collaborating with stakeholders to design, scope, estimate & build new features. There is also the option to work on other projects and grow your crypto/defi knowledge further.
Responsibilities
Design, scope, and estimate complex full-stack features & upgrades

Enthusiastically collaborate with a small team to develop features

Collaborate with cross-functional partners on all aspects of product development

Identify and advocate for team-wide areas of improvement and best practices

Full technical ownership of key features
Skills & Qualifications
3+ years of experience building responsive web applications with Javascript/Typescript

2+ years of Python ideally with a framework such as FastAPI, Starlette or Django

Solid experience with React

Experience taking full ownership in designing, scoping and delivering complex features

Strong problem-solving skills

Strong system-design skills

Ability to take ownership of code features from end to end

Ability to write clean, structured code

Ability to work independently and innovate
Nice to have
Experience with Web3

Passionate about DeFi

Knowledge of FastAPI framework for Python