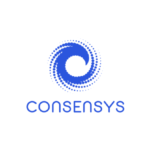 Site Consensys
About MetaMask
We're building for a future where the internet and world economy empowers people through interactions based on consent, privacy, and free association. Where both communities and individuals flourish. To accomplish that, we're working hard to make web3 accessible for everyone.
MetaMask is both a crypto wallet and a gateway to the decentralized web. Our tools help people create communities, play video games, access financial services, make payments, invest in assets, protect against economic turmoil, and more. Our browser extension and mobile platforms meet the needs of millions of users and developers across the world.
Originally a humble key manager, today MetaMask serves over 20,000,000 monthly active users as a decentralized application development platform, an aggregator of decentralized cryptocurrency exchanges, and a decentralized identity manager.
About the role
We are looking for a Brand Strategist with a strong analytical mind to craft compelling brand strategies, positioning and stories and strengthen the MetaMask brand.
The  across many important areas:
Research data and trends in the blockchain industry and legacy web2 products and platforms

Observe and analyze consumer and market brand positioning throughout the competitive landscape

Create competitive reviews and situational analyses

Identify insights, challenges and opportunities for the MetaMask brand

Develop MetaMask's brand positioning and strategy in conjunction with  product, design, and marketing team leads

Write compelling brand stories

Plan and lead branding campaigns across platforms

Collaborate with Brand Experience Designer to implement branding strategy and standards on the MetaMask marketing site, across the product touchpoints, and across MetaMask community and social media

Collaborate with product, design, and marketing teams to communicate brand guidelines and positioning across the customer experience and ensure brand alignment

Lead branding ideation and brainstorming sessions

Help build, strengthen, and amplify MetaMask's brand to all audiences – including online communities, users, team members, Consensys employees, and investors
Responsibilities include:
Devise and articulate a clear, concise and compelling strategy for the MetaMask brand; execute this strategy across relevant channels

Increase the equity in the MetaMask brand and articulate this value to all stakeholders, internal and external

Protect the health of the brand
About ConsenSys Software
ConsenSys Software is the leading Ethereum software company. We enable developers, enterprises, and people worldwide to build next-generation applications, launch modern financial infrastructure, and access the decentralized web. Our product suite, composed of Infura, Quorum, Codefi, MetaMask, and Diligence, serves millions of users, supports billions of blockchain-based queries for our clients, and has handled billions of dollars in digital assets. Ethereum is the largest programmable blockchain in the world, leading in business adoption, developer community, and DeFi activity. On this trusted, open source foundation, we are building the digital economy of tomorrow.
Pour postuler à cette offre d'emploi veuillez visiter consensys.net.