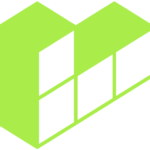 Site The Fractional Token Company
Salary Range:
Target hire date range March-April 2022
NOTE: Actual offer will vary based on applicant location / cost of living, skillsets, and level of relevant experience
About the company:
Time zones:
Eastern (UTC -05:00) and Central European UTC (+1:00)
Fractional provides ownership of the world's most sought after NFTs! Working as Fractional, you will be building on the cutting edge of art, finance, and blockchain technology to help shape the future of digital collecting experiences.
You will get to work, learn and grow with an experienced team supported by incredible partnerships and committed investments from developers, collectors, investors, and thought leaders deeply passionate about the decentralization ecosystem.
About the role:
As Fractional's Brand Designer, you will lead, manage, update, and ultimately implement our creative initiatives to build an overall Fractional experience that is immediately recognizable and clearly identifiable as uniquely 'Fractional' across our various channels. This position will provide a significant level of creative flexibility and opportunity, with the expectation to be a leader in shaping how our brand position is perceived and experienced by our community.
We are looking for someone who can help refine the creative elements of our Brand Guide then lead development of our creative assets and graphic design elements for our digital and in-person brand presence going forward.
In this role you will work in close collaboration with the co-founders, COO, lead product designer, and community managers to establish the baseline and foundational brand assets of new products and marketing under development (expected to launch sometime later this year). Traits we'd like our brand assets to evoke are authenticity, transparency, thoughtfulness, fun, trust, familiarity, helpfulness, and respect.
Our fast-paced, agile team will require a penchant for task management, a proactive attitude, attention to detail, and prioritization
What you will do
Play an integral role as the first dedicated brand and graphic design hire

Manage and lead Fractional's creative function (graphic design, content design), along with supporting our digital marketing team

Build out our brand architecture, ongoing creative designs, and marketing assets as needs arise (including logos, messaging, creative materials, and content to support digital marketing campaigns)

Equip teams with the tools to unify around a strategic 'creative' north star in a fast-paced, highly cross-functional environment

Oversee (and drive production) of all brand creative—advertisements, presentations, blogs, social media campaigns, testimonials—ensuring consistent tone and message

Lead and facilitate design, ideation, and brainstorming sessions

Closely collaborate with all functions of the business (product, operations, legal, community advisory etc.)

Write compelling brand stories

Conduct primary and secondary research as it relates to brand assets and content strategy

Help inform any rebrands of existing products or services

Help inform the brand positioning, including the benefits target audiences think of when they hear the brand's name

Help analyze, monitor and report on the competitive landscape to determine where our brand and products fit over time, where to target consumers and how to have the greatest impact for our brand

Perform brand audits annually to assess the brand's status in the market and ways to strengthen it

Help refine our community / user archetype personas, as necessary
What we're looking for
Bachelor's Degree in Graphic Design, UX Design, Visual Communications, Industrial and Product Design, or Communication Design preferred

3+ years of work experience in design, 1+ years managing (or leading) one or more designers / creatives, 1+ years of work experience in graphic design, digital marketing, or similar role at a digital brand consultancy or marketing agency

Experience across the full palette of design expression: traditional, digital (including products), and experiential

Proficiency in two or more of the following tools: Adobe Creative Suite (Illustrator, InDesign, After Effects, Photoshop), Sketch, Figma, InVision

Deep understanding and expertise in graphic design

Experience with brand building and creating brand systems and guidelines

Experience working in design for a consumer technology, ecommerce, SaaS product, or other software-related company

Experience with both strategic planning and creative development

A keen eye and high attention to detail – let me know you've read this bullet in the first interview

Ability to express thinking in words, images, and visual representations

The ability to peel back the layers and go deep – critical thinking at its finest

Team player and nurturer of healthy workplace culture

Ability to create strong, collaborative relationships with cross-functional and external partners

Confidence in presenting ideas and designs to internal functions at the Director and VP level

Fantastic organization, prioritization, and presentation skills

Knowledge of NFTs and leading VC-backed Web3 companies

No ego, a goal-oriented design enthusiast who both pro-actively seeks and provides constructive feedback with confidence

Entrepreneurial "can do" attitude and a relentless passion for collaboration and creative thinking

Someone who genuinely LOVES producing and has a portfolio of their own designs to share with us

High proficiency in English
Bonus points for
Bachelor's degree in graphic design, IT-Product design, psychology, communications, digital media, or associated field from a top university

Experience in brand working for a previous blockchain, cryptocurrency, or Web3 company

2+ years of experience working at a high-paced tech start-up or design agency

Ability to grasp complex concepts and appropriately distill them into inspiring stories

UI / UX Design experience

Reputable certificates in design (if no degree)

Digital product design experience
What we're offering
Competitive salary (and equity) in an exciting space driving disruptive innovation

The opportunity to play a key voice in our growing organization

A remote work environment with competitive benefits and holidays

7 additional company holidays, including all-company week-long winter break

Medical, Dental, and Vision Insurance for US-based employees

Agile working environment with flexible working hours and location, career advancement, and competitive compensation package

Optional offsite social events to help our employees become familiar with each other and our culture

Applicants for employment in the US must have work authorization that does not now or in the future require sponsorship of a visa for employment authorization in the United States
If you're convinced you are the right fit and you can't wait to join our team, we look forward to hearing from you!
Once you've applied, please be patient 🙂 it may take us up to 2-3 weeks to get back to you
Pour postuler à cette offre d'emploi veuillez visiter jobs.lever.co.