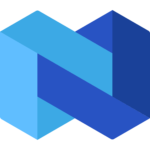 Site Nexo
About Nexo:
Nexo is the world's leading regulated digital assets institution with $13 billion in assets under management. Our mission is to maximize the value and utility of cryptocurrencies by signature products, created in Bulgaria.
Nexo was born with the promise of redesigning finance. Three years on, we give millions of people worldwide access to fast, cost-effective, and tax-efficient funding — we have processed $50+ billion for over 3,000,000+ users in more than 200 jurisdictions around the globe.
Our reputation in the blockchain world is built on signature products — our Instant Crypto Credit Lines™ and Earn Crypto Interest suite. And this is only the beginning.
Team and Culture:
We are lean, and our approach is a dream come true — no legacy, no monolite structures. Using the most innovative backend tools, Kubernetes, Zero Downtime Deployments and Microservices, as well as time series databases like InfluxDB for exposure of real-time amounts of statistical data related to the digital asset trading markets. This is how we unlock a real creative powerhouse in development and unlimited possibilities in the field.
Now with a bold team of over 300 enthusiasts Nexo forges the path to truly blockchain-based, deflationary, and limitless finance and the new order that will come with it.
Join us on a journey where you always stay ahead at one of the most forward-thinking blockchain-based companies. This innovative company is Nexo.
What You Will Be Doing:
Collaborating with managers to determine blockchain technology needs and envisaged functionalities.

Brainstorm and help evaluate applications for new tools and technologies as they continually evolve

Applying the latest cryptology techniques to protect digital transaction data against cyberattacks and information hacks.

Maintain and extend current client- and server-side applications responsible for integration and business logic

Be involved in the global blockchain community—work on implementing and integrating the latest improvement proposals

Keeping up with current blockchain technologies and cryptography methods.

Document new solutions as well as maintaining that of existing ones
What We Look For:
4+ years of experience in Software Engineering

2+ years of experience as Blockchain Developer

Experience with our stack: NodeJs, MongoDB, MySQL, AWS, Kafka

Familiar with Web3 Stack: Web3, Ethers, Hardhat, OpenZepellin Tooling, Smart Contract Debugging

Strong understanding of blockchains, smart contracts & dApps, different types of wallets and standards

Mastery of applied encryption principles (asymmetric versus symmetric encryption, digital signatures, hashing, message authentication, generating and safely transferring key pairs)

Appreciate the differences between ERC20 and ERC721

Experience leading 3rd party Integrations

Self-starter and comfortable to work effectively in a fluid, fast-paced startup environment and meet the deadlines; ability to work independently but within one strong team
Desired (but not essential):
Extremely High Ownership: You strive seriously to write high quality, bug-free code and do not wait for/rely on others to ensure your code is correct.

Autonomous & Self Starting: You proactively seek to understand the scope of the current mission & all its requirements. You read documentation, source code, and consult with protocol maintainers to deliver results.

Detail & Security Oriented Thinking: You stay up to date with the latest Blockchain tools & best practices, and protocol exploits.

Smart Contract Expertise: You know how to write bug-free & secure smart contracts in Solidity, and are familiar with standard ecosystem tools & security audit techniques.

Empathetic Mentor: You are an empathetic mentor, and enjoy sharing your knowledge & learnings with other motivated contract developers.

Excellent written & verbal communicator: You have excellent written and verbal communication skills. You are able to succinctly & clearly communicate your ideas.

Sense of humor is a plus!
Perks We Offer:
Attractive remuneration package

Annual bonuses

Learning Hub

Hybrid way of work and work from home

Inspiring atmosphere and innovative projects

Future career development in a global company leading the innovative blockchain space

Tailor-made personal benefits package — you want it, you get it

Daycare center for the youngest

Wellness program including additional health insurance, Multisport card, sports activities, standing desks & protective glasses and many more

Free assorted healthy snacks and fresh fruits in the office

Weekly gourmet breakfast meet-ups

Free parking with a designated space, free electric bikes & public transport

Epic regular team buildings and parties