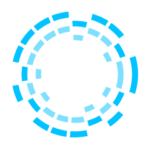 Site Blockstream Blockstream
Blockstream was founded in 2014 by Dr. Adam Back and a group of fellow cryptographers and engineers passionate about Bitcoin and its potential to change the future of finance. Focusing on building fundamental Bitcoin infrastructure, Blockstream quickly grew into one of the leading technology power houses of the industry.
Through our sidechain technology (the Liquid Network), wallets (Blockstream Green, Blockstream Jade, AQUA), mining colocation (Blockstream Mining), satellite network (Blockstream Satellite), and protocol contributions (Bitcoin research, c-lightning), we are proud to be making global peer-to-peer finance a reality.
As our test engineer, you will perform manual tests on our apps, making sure they satisfy functional requirements. Your objectives are organizing test plans according to requirements, conduct tests, and report outcomes. You will be part of a dynamic and distributed team and will have the chance to deeply understand the open-source development software lifecycle and bitcoin-related software.

What You'll Be Doing (Responsibilities):
Collaborate in the design of test plans for new features and releases

Triage reported defects, verify and reproduce regressions

Document bug reports and update according to different phases of issues lifecycle

Coordination with team members on the organization and execution of testing activities

Manual tests on mobile apps (Android, iOS) and desktop apps on Windows, Mac and Linux

Monitor GitHub issue trackers and support channels for new bug reports, reproduce issues reported by users and report outcomes to the team
What We Look For In You (Required Qualifications):
Experience with Git

Demonstrated experience with command line tools

Demonstrated experience with Linux
Nice To Haves (Preferred Qualifications):
Bitcoin experience as user