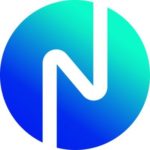 Site OnFinality OnFinality
About SubQuery
SubQuery's mission is to make the world's decentralised data more accessible. 
SubQuery is a blockchain developer toolkit enabling others to build Web3 applications of the future. A SubQuery project is a complete API to organise and query data from layer-1 chains. Currently servicing Polkadot, Substrate and Avalanche projects, this data-as-a-service allows developers to focus on their core use case and front-end, without needing to waste time on building a custom backend for data processing. 
The SubQuery Network proposes to enable this same scalable and reliable solution, but in a completely decentralised way.
About the Role
SubQuery is seeking 2 x experienced product manager to help take SubQuery to the next level of success. 
To bridge the gap between Technical details and Business requirements. It's imperative to guide the project and ensure the roadmap milestones and goals are achieved in a timely manner. Understanding of the product and customer/client requirements, keeping up with latest technology/trends in Web3 / Blockchain, and competitor analysis.
You'll work closely with our SDK and/or Network/Hosted Service team, stakeholders, and partners to improve the SubQuery SaaS offering. 
Responsibilities
Engage with customer partners to discover and learn about key pain points in development workflows to design novel solutions to solve them

Define and elaborate requirements for new features and scalability improvements, and then manage and prioritise the product roadmap 

Identify the customer need and the larger business objectives that the product or feature will fulfil, articulates what success looks like for a product, and rallies a team to turn that vision into a reality. 

Ensure that we efficiently implement our product features and constantly improve our product management process

Collaborate with development, business development, account management, and design to ensure that we ship products with the best user experience possible in an agile environment

Take the lead in standups, planning, & retrospectives

Define and measure success criteria to keep SubQuery in the lead in innovation. What should we build next and how should we go about it?
What we are looking for
You have at least 2-3 years of professional experience in developing highly technical software products

An ability to independently & quickly learn about technical concepts and code development workflows

An ability to manage multiple streams of feature requests, evaluate trade-offs, and make effective decisions

Extremely organized, responsive, responsible & accountable

You thrive in a startup environment and feel best working in a small, cross-functional team where you can roll up your sleeves and be hands on

Great technical ability is a bonus but isn't mandatory, however oversight knowledge is imperative, with focus on the 'Product' and ensuring all technical aspects are incorporated into the brand.

You have an interest in working in a self organizing environment and bring creativity to start your own initiatives within SubQuery

Must be engaging and motivating to rally staff and stakeholders including remote workers or overseas offices across different countries

Excellent verbal and written communication skills.
Bonus
Technical understanding of distributed systems and/or blockchain technology

Understanding of code deployment strategies and workflows