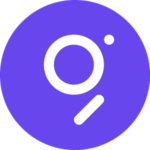 Site graphprotocol The Graph
What We're Looking For
We are looking for a seasoned Product Marketing Lead, with a background in developer platforms, to start and lead the product marketing function at Edge & Node (E&N).
E&N is the team behind The Graph, a decentralized protocol for querying open APIs called subgraphs, which already has thousands of developer users and billions of dollars in GRT participating in the protocol. Our previously launched hosted service currently powers the most prominent applications in the web3 ecosystem, serving one billion queries a day and growing exponentially. We have an energized and vibrant community of users that are passionate about what we're building.
Responsibilities
As Product Marketing Lead, you will bridge the Business and R&D teams to streamline Edge & Node's go to market process. Your mandate will be to grow usage of The Graph's decentralized network–both by bringing in new developers and verticals, as well as facilitating the migration of all 30B+ monthly queries on the hosted service to the decentralized network.
Drive go-to-market strategy and execution for all of the projects that Edge & Node works on.

Ensure The Graph's docs, website and communication channels offer both smooth onboarding for new developers, and a rich resource for power users.

Drive product marketing content to educate and grow The Graph's web3 developer, infrastructure provider and DeFi user bases.

Identify web3 market trends and collaborate with Research & Product teams to make sure that product roadmap aligns with developer and user needs.

Define and own growth KPIs. Intimately understand levers for KPIs, create plans, and own meeting KPIs. Collaborate with the Data Science team to make real-time KPIs accessible for both Business and R&D teams.

Build the product marketing team from scratch, including technical writers, dev rel, PMMs and others roles as needed.

Own partner relationships and content creation for education initiatives with education platforms inside and outside of web3.
Desired skills
Strong writer

Your ability to structure ideas in written form is superb.

Logistics expert

While you value good strategy, you also embody the aphorism "Amateurs talk strategy. Professionals talk logistics."

Versatile

You are capable of thinking of the big picture but also rolling up your sleeves and getting things done with an attention to detail.

Natural leader

You are effective at presenting your ideas, getting alignment across diverse stakeholders, and driving execution in a cross-functional environment.

Team player

People love working with you and you make the people around you more effective. You take pride in being a force multiplier.

Growth mindset

You naturally seek to expand upon your current ideas. You keep an eagle eye on emerging projects/verticals in the web3 ecosystem.

Docs obsessed

You believe that good docs are the best marketing. You believe that docs are part of the product.
Preferred Experience
3-5 years driving product marketing and go-to-market for a developer platform.

6 months to 2 years using DeFi and web3 products regularly.
Bonus Qualifications
You were a developer in a past life.

You are fascinated by historical and evolving trends in online gaming, social media, DAOs, DeFi, and NFTs.

You regularly contribute insightful blogs and tweets about web3.

You grok the zeitgeist of "Crypto Twitter."

You have worked at a company like Stripe, Twilio, Snowflake, etc. that is known for being radically focused on elevated developer experience.
About The Team
Edge & Node is a globally distributed team. We work hard, but our remote-first team affords a high degree of autonomy and flexibility. Our scheduled meetings tend to be in the morning, pacific standard time (PST). Most of our team, even at the individual contributor level, has started companies or led large teams and it shows in the way that people manage their own productivity. We're mission-oriented, and hold one another accountable with results rather than vanity metrics like time spent at your desk. If you need to book a vacation, make a doctor's appointment, go for an afternoon run, or even just get some fresh air, we trust you to use your time effectively.
Despite being remote-first, our team is fairly tight-knit and feels like a family. You can expect quarterly offsites in different parts of the world, where we strategize as a team, brainstorm around a whiteboard, go on team outings, have spirited and varied conversations over wine, coffee, or kombucha, and get to know each other on a personal level. We value diversity and bringing your whole self to work, including your weird hobbies, unique life experiences, cultural traditions, obscure music tastes, and whatever else makes you you. In addition to offsites, you'll have the option to travel to conferences and meetups around the world, where you'll get to know individual teammates on a more personal level and also build relationships with our users and community.
We pay competitive salaries to all team members, based on level of contribution and country of residence, and offer generous health benefits to U.S. based employees.
Pour postuler à cette offre d'emploi veuillez visiter thegraph.com.