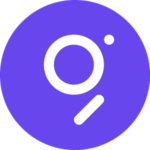 Site graphprotocol The Graph
What We're Looking For
E&N is hiring a Product Manager for the Graph Explorer and the Subgraph Studio. The Graph Explorer is a portal to the decentralized network, giving all participants the ability to discover, understand and interact with the protocol. The Studio is the home of Subgraph Developers on the decentralized network, letting them publish, manage and query their subgraphs, handling billing and API key management.
You will be responsible for growing the number of subgraphs published on the network, creating delightful user experiences while balancing economic trade-offs and on-chain interactions. You will also be responsible for driving query volume on those subgraphs, identifying any problems or bottlenecks with indexers or the Gateway. Finally you will be responsible for growing network participation, by curators and delegators through The Graph Explorer.
You love data visualization, bringing legibility and clarity to every user experience. You can reason clearly from first principles, but you are also practical and pragmatic, based on what you see in the data, and on the ground. You are a natural collaborator, making plans with designers and engineers, and then working together to make them happen. You might have built SaaS or developer tools before.
Desired skills
Demonstrated understanding of the techniques and methods of modern product discovery and Agile product delivery. Experience with establishing requirements & cross-team prioritization

4+ years working on technology-powered products as either a product manager, product designer, engineer, data analyst, data scientist, or user researcher.

Proven ability to engage with engineers, designers, and company leaders in a constructive and collaborative relationship.

Demonstrated ability to learn multiple functional areas of an organization – engineering, research, design, finance, business development, or marketing.

Demonstrated ability to figure out solutions to hard problems with many constraints, using sound judgement to assess risks, and to lay out your argument in a well-structured, data-informed, written narrative.
Strongly Recommended
Product craftsmanship

You obsess over things like design affordances, information architecture, visual hierarchies, product terminology, and translating complex concepts into simple user flows. Product is your craft.

Crypto Native

You are familiar with, if not an expert in, concepts like blockchains, distributed systems, bonding curves, decentralized finance (DeFi), NFTs, P2P systems, consensus, web3, etc.

Writer-at-heart

You value the written word, deploying it to crystallise trade-offs, decisions and requirements internally (in PRDs & discovery documents), and to inform and educate externally (in the product, and documentation).
About The Team
Edge & Node is a globally distributed team. We work hard, but our remote-first team affords a high degree of autonomy and flexibility. Our few scheduled meetings tend to be in the morning, pacific standard time (PST). Most of our team, even at the individual contributor level, has started companies or led large teams and it shows in the way that people manage their own productivity. We're mission-oriented, and hold one another accountable with results rather than vanity metrics like time spent at your desk. If you need to book a vacation, or make a doctor's appointment, go for an afternoon run, or even just get some fresh air, we trust you to use your time effectively.
Despite being remote-first, our team is fairly tight-knit and often feels like a family. You can expect quarterly offsites (once Covid permits) in different parts of the world, where we strategize as a team, brainstorm around a whiteboard, go on team outings, have spirited and varied conversations over wine, coffee, or kombucha, and get to know each other on a personal level. We value diversity and bringing your whole self to work, including your weird hobbies, unique life experiences, cultural traditions, obscure music tastes, and whatever else makes you you. In addition to offsites, you'll have the option to travel to conferences and meetups around the world, where you'll get to know individual teammates on a more personal level and also build relationships with our users and community.
We pay competitive salaries to all team members, based on level of contribution and country of residence, and offer generous health benefits to U.S. based employees.
Pour postuler à cette offre d'emploi veuillez visiter thegraph.com.