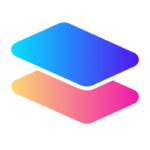 Site ParallelFi Parallel
Parallel is on a mission to bring Decentralized Finance to 1 Billion People. As a first step, we have built an institutional-grade DeFi parachain in the Polkadot ecosystem, to empower the community to earn interest on their assets, with the utmost safety and security in mind. Our primary goal is to create an innovative lending, borrowing, staking system that uses the power of Polkadot to generate the greatest capital efficiency for everyone involved.
Parallel Finance is looking for an experienced, Public Relations Manager that is excited about our mission to bring DeFi to a billion people. You will be responsible for building relationships with journalists and media, managing external public relations agencies, and building compelling content and pitches for the media, DeFi users, the crypto community, and beyond. You should be comfortable owning the execution of physical and online opportunities from start to finish, managing our 1-2 external PR agencies, building relationships, and strategies for the press to improve Parallel's coverage and image in media. You should be passionate about crypto and DeFi and be familiar with the top publications Parallel should secure for branding purposes, you're understanding of journalism and public relations should be next level, you're ability to work under pressure is also a need. The best candidate will dream of fun new angles and hooks for engaging pitches on the daily. This is a remote position, however, you must be able to work according to a North American timezone as this is where the majority of our marketing team is based.
What You'll Do:
Work with the Director of Marketing on a Public Relations strategy and implement it.

Execute and continue to develop Parallel Finance's Public Relations strategy across all channels.

Manage external PR agencies and drive increased coverage of Parallel with media Schedule and drive all public relations activities including developing media lists and content distribution

Leverage existing media contacts and foster new relationships within business & industry media Craft original content for pitches and press releases

Manage reputation, identify key players, and coordinate actions

Nice to Have In-depth knowledge of DeFi or even the Polkadot Blockchain
What You'll Need:
 3+ years of experience in a public relations role

Proven understanding of crypto

Be analytical and have a growth-driven mindset

Ability to balance multiple projects at once, and stick to deadlines

Ability to execute quickly and with limited supervision

Experience in finding journalist opportunities and press release creation, newsjacking, and general quote drafting

Enjoys the creative side of pitching An outstanding writer, and communicator with a background excelling in communications/PR positions Proven track record developing and driving successful PR campaigns at both the industry and general level

Knowledge of online marketing and a general understanding of key marketing channels

Positive attitude, detail, and user-oriented with good multitasking and organizational ability Excellency in English
Pour postuler à cette offre d'emploi veuillez visiter jobs.lever.co.