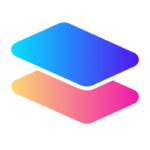 Site ParallelFi Parallel Finance
Parallel is an institutional-grade DeFi parachain building in the Polkadot ecosystem to empower the community to earn interest on their assets, with the utmost safety and security in mind. We chose to build in the Polkadot ecosystem because Polkadot (and Kusama by extension) allows for faster and cheaper transactions, shared security, interoperability, and strong upgradability. Our primary goal is to create an innovative lending, borrowing, staking system that uses the power of Polkadot to generate the greatest capital efficiency for everyone involved.
What You'll Do:
3-5 years HR / People Operations experience, preferably with Crypto or tech start up experience;

Collaborate closely with US and China HR/People Ops team to streamline global HR initiatives and strategies across the company – including by not limited to, the implementation of company-wide HR policies and processes, developing a supportive and evolving company culture with a focus on employee experience and development;

Ability to build scalable HR systems, assist in payroll operations, develop performance management system, advise on compensation strategy and rewards;

Establish and maintain company policies related to people, in addition to maintaining documentations related to creating/ updating position descriptions, payroll, benefits, records managements; be the day-to-day point of contact for all China-based employees;

Mandarin and English speaking preferred.
Pour postuler à cette offre d'emploi veuillez visiter jobs.lever.co.