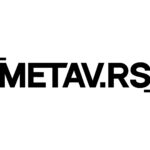 Site https://twitter.com/metav_rs Metav.rs
Web3 solution for NFT commerce & Metaverse experiences.
At Metav.rs, we aim to become the leading web3-3D platform for NFT Commerce & Metaverse Experiences. Join us to contribute to building the future of customer experience.
We are a young and ambitious company of 12 employees who signed several Luxury & Fashion brands, finalizing our fundraising.
We are remote-friendly based in France and Hong Kong.
If you're dedicated and ambitious, Metav.rs is an excellent place to grow your career so don't hesitate to apply.
Job Highlights
Collaborating with managers to determine blockchain technology needs and envisaged functionalities.
Creating application features and interfaces by using programming languages and writing multithreaded codes.
Applying the latest cryptology techniques to protect digital transaction data against cyberattacks and information hacks.
Maintaining client and server-side applications.
Optimizing and securing blockchain applications by integrating new tools and technologies.
Educating sales personnel on blockchain features that allow secure digital payments.
Documenting blockchain development processes and complying with best practices in data protection.
Keeping up with current blockchain technologies and cryptography methods.
 Requirements:
At least 1 year of experience as a blockchain developer.
Bachelor's degree in information security, computer science, or related.
Extensive experience in back-end development, algorithms, and data structures.
Knowledge of cryptography and blockchain protocols.
In-depth knowledge of best practices in blockchain management and data protection.
Advanced analytical and problem-solving skills.
Superb organizational skills and keen attention to detail.
Excellent communication and collaboration abilities.
Benefits
Hybrid work environment (Paris, Vierzon, Angers or remote), flexible work hours
Competitive Salary: a package tailored to your abilities, experiences, and accomplishments.
You will be working in an autonomous work environment with trusting, smart, reliable team members to build a game changing, never-before-built platform
A chance to develop an early-stage startup in a market and ecosystem that is constantly evolving (growth stage: we are 12 => our boom is to come)
Team activities: get to know your coworkers through workplace events, trips, and more.
If you believe you'd be a good fit for the position, we'd love to hear from you and tell you about our ambitions and goals!
-Metav.rs guarantees equal opportunity for all during the recruitment process, without any distinction of gender, ethnicity, religion, sexual orientation, social status, disability or age.-