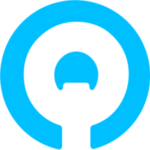 Site Unique_NFTchain Unique Network
REQUIREMENTS
Four-five years of digital/content marketing experience in a high-growth environment

Work closely with the CMO and manage marketing operations, event planning & execution, campaigns, and social media calendar etc

Excellent written and verbal English communication skills. Able to write content for socials, blogs, presentations, etc

Staying aware of new trends and hot topics, conducting research, and knowing how to leverage these for marketing priorities

Deep experience with online platforms such as Telegram, Twitter, Discord, Facebook, Medium, Instagram, LinkedIn, YouTube, etc.

Strong understanding of cryptocurrency/blockchain-related terminologies and trends and a strong interest in crypto

Crypto Community management experience is highly desirable with strong ownership and emotional intelligence.

Be able to work flexible and stretched hours to interact with the crypto community as frequently as possible.
Why Should you Work at Unique Network
Competitive salary

Flexible work arrangements – work from anywhere

Be a part of the exciting next-gen blockchain and NFT ecosystems

Global team of passionate, purposeful people

Ability to make a big impact in the NFT ecosystem and technologies of the future *
Pour postuler à cette offre d'emploi veuillez visiter angel.co.