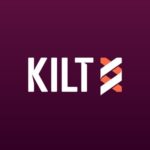 Site Kiltprotocol Kilt
BOTLabs GmbH, a blockchain R&D company founded in 2018, is seeking a Marketing Manager to drive awareness and adoption of applications built on KILT Protocol which currently include the Sporran wallet, Stakeboard platform, SocialKYC attestation and DIDsign. This person will design and lead a data-driven, multi-channel approach across product marketing, events, community and social media to drive user acquisition and support developer relations.
Responsibilities
Own the marketing and content strategy for owned, earned and paid media

Conduct user research and work with product leads to create efficient feedback loops

Create and test user personas for all applications (Sporran, Skateboard, SocialKYC,DIDsign); identify and leverage opportunities to drive users across multiple applicationsand use cases

Design creative paid and organic social media campaigns to drive global user acquisition

Work with Events lead to drive attendance and engagement at BOTLabs and KILTevents.

Collaborate with Influencer Relationship Manager-Gaming to create targeted content,and with Developer Relations leads to design educational resources.
Requirements
5+ years launching and/or promoting new technologies across various audiences

Impeccable English written language skills

Ability to explain complex tech services in consumer-friendly way

Expertise with performance marketing, email platforms and analytics tools

Self-starter able to manage marketing campaigns from ideation to execution with high degree of autonomy

Passion for digital identity and data privacy applications made possible by Web3

Working knowledge of blockchain concepts and ecosystem development

Bachelor's degree or equivalent
We offer
Dynamic working environment with flexible working hours

Competitive compensation package including performance-based annual bonus thatincludes KILT tokens (depending on jurisdiction of employee)

Opportunity to work with the newest blockchain technologies and make Web3 a reality

Join an enthusiastic team of identity and blockchain experts with a passion fordecentralized technologies

Group lunches and regular (completely optional) after-work team events like ping pong,board games, dinners and drinks.
We create services designed to enhance and protect digital identity for corporates, consumers and web users everywhere. In keeping with our mission, we encourage people from all identities and walks of life to apply and join our team.
Please send your resume with a cover note describing your interest and qualifications to jobs at kilt.io.
Pour postuler à cette offre d'emploi veuillez visiter www.kilt.io.