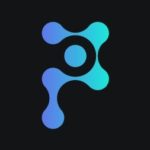 Site PhantasiaSports Phantasia Sports
Phantasia Sports is a first-of-its-kind Fantasy Sports protocol built on the Solana Blockchain. Through Phantasia's play-to-earn model, users can earn $FANT tokens by winning contests and completing in-game quests. To enhance user experience, the Phantasia platform utilizes in-game NFTs allowing users customize their in-game identity (a.k.a, the "Fan Card") with Phantasia swag that can be purchased on the exclusive Phantasia NFT shop or earned during game play. The Phantasia team has engineered a beautiful, easy-to-use product and wants to show it off to the world with help from an experienced marketing specialist.
Job Description:
Marketing lead – Phantasia Sports
At Phantasia Sports, marketing is sharing the products that we are building with our current community and raising awareness to the available market. The team is looking to add a bad-ass marketer who is passionate about blockchain technology and sports. The ideal candidate has experience developing marketing campaigns and executing on the vision. If you're a person who is looking to join an amazing team in a fast paced, fully remote environment, we want to chat with you!
Responsibilities: Drive the strategy and execution of all marketing efforts Develop the Phantasia Sports brand, including a brand strategy, graphics and launch across different platforms Develop and maintain an exhaustive content calendar along with communication plan Work with external partners: PR agencies, community managers, and other projects across regions and sectors Plan release strategies while working closely with the development team and syncing on the product roadmap Lead and manage community marketing efforts Research marketing and social media trends in the Blockchain & Sports verticals
Requirements: Experience working in an early-stage environment (either company or product) Ability to collaborate across the cross functional teams within the organization Proven record of leading and delivering initiatives from start to finish Blockchain and Sports knowledge are strongly preferred Must pass vibe check
If you're interested please email us at careers@phantasia.digital with a background description of yourself and tell us why you want to join the team!
Pour postuler à cette offre d'emploi veuillez visiter web3.career.