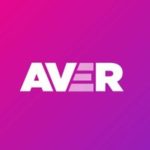 Site AverExchange Aver
The Aver Project team is seeking to bring on a core team member to shape and execute on the project's ambition to launch the first peer-to-peer decentralized betting exchange on Solana.
The role will involve:
Helping to shape and refine Aver's brand, tone and messaging

Analyzing target markets, user base and developing go-to-market strategies

Understanding the product and the addressable user base

Performing research to understand successful projects in the gambling, DeFi and wider crypto space

Coming up with innovative campaigns and outreach

Working to educate users and prospective users on the benefits of decentralization, how to use the product, and the basic concepts of Solana, crypto, betting markets and trading

Working with others on the team to develop approaches to community building and social media reach

Contributing to social media content and posts

Preparing conscientious and strategic messaging, press releases and outward facing communications

Building relationships in the wider crypto ecosystem, identifying and actioning opportunities for collaboration

Developing an understanding of the limitations and constraints of a complex legal and regulatory environment
The ideal individual:
Highly motivated and results driven

Experienced in marketing, branding, social media management and/or community building

Comfortable working in a high-paced, dynamic and sometimes ambiguous environment

An outside-the-box, creative thinker – enjoys brainstorming novel ways to capture interest

Witty, good sense of humor – enjoys memes and community content

Energized by building relationships, communities and seeking opportunity for collaboration with others inside and outside the project team

Conscientious – intuitively aware of audience, commercial context and regulatory constrains when producing public-facing content

Active in the betting and/or crypto space, with some degree of understanding of betting and crypto concepts, and an interest in understanding more about them

Passionate about building something from the ground floor, and working with a team of ambitious builders
What we can offer:
A well rewarded position both in terms of base renumeration and sharing in overall project upside

An opportunity to work on a high-profile and well-funded project within the Solana ecosystem.

A friendly team who are keen to collaborate and happy to share knowledge and learnings.
Location:
We are a global team, and are happy to welcome another remote team member aboard.

Our team and contributors are located in the UK, Ireland, New Zealand, Hong Kong and the USA.
Pour postuler à cette offre d'emploi veuillez visiter angel.co.