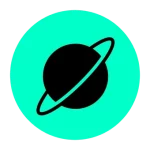 Site InceptProtocol Incept Protocol
About Incept
We strive to be the Robinhood of DeFi.
Incept is the most capital efficient synth DEX with the most accessible trading experience in DeFi. Liquidity providers can contribute to the protocol in a capital efficient manner without negatively impacting the health of the protocol. Users are able to gain exposure to a multitude of asset classes as if they were trading on a CEX.
About the Opportunity
Intuitive user experience is what makes Incept stand out amongst all DeFi projects. You will develop our product suite through research, user conversations, and user empathy. As a Product Design Lead, you will work with the Engineering and Product team to determine design requirements for the UX / UI of our products, submit draft concepts for approval, and develop design prototypes and drive product development. To be successful as a Product Design Lead, you should have experience in visual design, design thinking and the ability to contribute creative expertise to brainstorming sessions.
Your Responsibilities
Partner with the Engineering and Product team to build prototypes of our UI within Figma.

Identify and design the best possible UX for the problems we solve.

Developing prototypes that can be used for user testing conversations.

Lead user testing conversations with Product to understand the user problems and test UX.

Be an active contributor to our design system and brand style guide.

Submitting visual design concepts for brainstorming and approval in a timely manner.

Keeping track of advancements in visual design technologies and applications, as well as industry trends.

Excellent communication skills.

Ability to understand as well as explain complex ideas to stakeholders of varying levels of technical experience.

Work with technologies that directly interface with the Solana blockchain.
Requirements
At least 3 years of experience in UI/UX design (web application design / mobile app design)

Fluency in design and prototyping tools such as Figma, Framer, InVision and Adobe Suite

Ability to visualize and execute design concepts and ideas quickly, from ideation to prototyping, to user testing/validation, to execution(MVP)

You are a fast learner who can quickly master new technologies

Self organizing, responsible and focused on fast execution

Value aligned: a belief in open source code, free & accessible markets
Nice to Have
An interest in DeFi and/or a general understanding of blockchain technologies

You've built sites that are responsive, accessible and performant

You've worked on high quality products in the finance or security space

You have experience building blockchain applications / smart contracts (Especially on Solana using Rust/Anchor Framework)
Perks & Benefits
No bullshit: We are a team that admit mistakes and take responsibilities.
Exciting atmosphere: We are very ambitious and ready to adjust to the fast-paced crypto world.
Healthy culture: We try to balance our passion for hard problems with sustainable working hours.
Remote work: Forget relocations, we are a fully remote team.
Travel around the world: We send to you to blockchain conferences around the globe (if you want).
Great compensation: We can match any offer you have, and we can do fiat.
Health and wellbeing: We offer generous healthcare stipend to ensure you are fully covered.