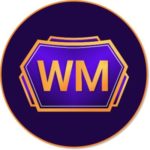 Site WrestlingVerse Wrestling metaverse
What you will do?
Lead the combat design of a free-to-play PC game built

Support the Game Director in enhancing the overall design of the game

Contribute to and implement the vision of the game

Establish and maintain good working practices

Document design decisions clearly and communicate to key stakeholders and external studios

Collaborate with other Leads to contribute innovative ideas, hit deadlines, and solve problems

Work with the Lead Game Developer to test and iterate on combat gameplay mechanics and systems

Create recruitment and development roadmap

Work with the recruitment team to hire top talent
What we are looking for?
5+ years experience across multiple projects including 2+ years as a Games Designer

2+ years of live game and or free-to-play experience

Excellent understanding of multiplayer combat gameplay and live service game development

Superb documentation and communication skills

Understanding of what makes combat and systems fun

Desire to contribute to the growth of the overall studio. Someone that wants to make the leap to becoming a senior leader within a studio.

Willing to proactively contribute to new ideas, able to give and receive feedback, foresee challenges before they occur (within reason!) and enjoys building an exciting and inclusive working environment

Willingness to take initiative and responsibility to ensure the quality of the game is not compromised

Worked across all life cycles of game development (concept, pre-production, production, live)
Additional skills/experience?
Experience working on PvP and PvE combat balance and design

Familiarity with real-time strategy game design, specifically map control

Basic understanding of in-game economies

Experience working across different time zones
Reports to:
You will report directly to the Founder of the Studio (Game Director)