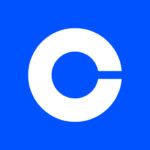 Site Coinbase
We're Coinbase. We're the world's most trusted way to join the crypto revolution, serving more than 89 million accounts in more than 100 countries. 
Our mission is to increase economic freedom around the world, and we couldn't do this without hiring the best people. We're a group of hard-working overachievers who are deeply focused on building the future of finance and Web 3.0 for our users across the globe, whether they're trading, storing, staking or using crypto. Know those people who always lead the group project? That's us.
There are a few things we look for across all hires we make at Coinbase, regardless of role or team. First, we look for candidates who will thrive in a culture like ours, where we default to trust, embrace feedback, and disrupt ourselves. Second, we expect all employees to commit to our mission-focused approach to our work. Finally, we seek people who are excited to learn about and live crypto, because those are the folks who enjoy the intense moments in our sprint and recharge work culture. We're a remote-first company looking to hire the absolute best talent all over the world.
Ready to #LiveCrypto? Who you are:
You've got positive energy. You're optimistic about the future and determined to get there. 

You're never tired of learning. You want to be a pro in bleeding edge tech like DeFi, NFTs, DAOs, and Web 3.0. 

You appreciate direct communication. You're both an active communicator and an eager listener – because let's face it, you can't have one without the other. You're cool with candid feedback and see every setback as an opportunity to grow.

You can pivot on the fly. Crypto is constantly evolving, so our priorities do, too. What you worked on last month may not be what you work on today, and that excites you. You're not looking for a boring job.

You have a "can do" attitude. Our teams create high-quality work on quick timelines. Owning a problem doesn't scare you, but rather empowers you to take 100% responsibility for achieving our mission.

You want to be part of a winning team. We're stronger together, and you're a person who embraces being pushed out of your comfort zone.
What you'll be doing (ie. job duties):
Design and administer benefits schemes in APAC and EMEA regions, pension and all time off Programs & policies (Vacation, Leave of absence, holidays, sick time, sabbaticals etc). 

Support merger and acquisition initiatives with leadership, business partners and various stakeholders for a successful integration and transition of benefits. 

Responsible for monitoring the renewals for the various schemes in multiple regions.  Partner with Consultants/Brokers to evaluate performance, costs, risks and opportunities. 

Leads, plans and  manages effective communications and education of benefits schemes (including time off policies, open enrollment, wellness etc).  Create and update benefits communication and documents on internal HR wiki.

Stay up to date on compliance updates and requirements. Update policies and programs to align with any regulatory changes and partner with Global Benefits Operations Manager to implement.
What we look for in you (ie. job requirements):
At least 7+  years of experience in designing and administering benefits schemes the APAC and EMEA regions  Including managing client/vendor relationships. 

At least 5 years experience in managing large-scale, complex projects

International compensation experience is a huge plus!  May partner with U.S. Compensation team on special projects for our globally distributed workforce

Partner with Global Benefits Operations Manager on the implementation of new benefits or benefits enhancements to existing programs

Experience with new country launches and establishment of benefits plans

Responsible for monitoring and administering annual renewal  for APAC and EMEA regions.  May assist or partner with Americas Benefits Manager for LATAM regions. 

Evaluate current plan performance and costs, including risks and opportunities

Leads, plans and  manages effective communications and education of benefits (including time off policies, open enrollment, wellness etc). 

Review and provide feedback related to data analytics in the research of market trends, benefits surveys and stay abreast of emerging benefits trends to maintain a competitive benefits portfolio.

Manages the due diligence process in acquisitions and mergers as necessary

Ensures that the design of benefits are in compliance with regulatory requirements

Manage program invoices and ensure timely including accurate reconciliation. 

Workday Benefits experience is a must

Proficient in Google Suite products 

Deeply detailed and process oriented. 

Superior written and verbal  communication skills

Experience with managing vendor relationships.

Having a can-do flexible positive attitude is a must

Bachelor's degree.
Nice to haves:
Experience in a startup culture – comfort with ambiguity and non-stop problem solving, building, and action.
Please note that for employees based in the US, Philippines, Canada or Singapore, if your role requires you to be present in a Coinbase office or if you choose to be physically present in a Coinbase office or sponsored location, participate in any in-person gathering (including offsites) or engage in business travel sponsored by Coinbase, you will be required to be fully vaccinated (as defined by applicable law).  If you receive an offer, you will receive additional information about the grounds and process for an exemption.
Commitment to Equal Opportunity
Coinbase is committed to diversity in its workforce and is proud to be an Equal Opportunity Employer.  All qualified applicants will receive consideration for employment without regard to race, color, religion, creed, gender, national origin, age, disability, veteran status, sex, gender expression or identity, sexual orientation or any other basis protected by applicable law. Coinbase will also consider for employment qualified applicants with criminal histories in a manner consistent with applicable federal, state and local law.  For US applicants, you may view Pay Transparency, Employee Rights and Equal Employment Opportunity is the Law notices by clicking on their corresponding links.  Additionally, Coinbase participates in the E-Verify program in certain locations, as required by law.    
Coinbase is also committed to providing reasonable accommodations to individuals with disabilities. If you need a reasonable accommodation because of a disability for any part of the employment process, please send an e-mail to accommodations[at]coinbase.com and let us know the nature of your request and your contact information.  For quick access to screen reading technology compatible with this site click here to download a free compatible screen reader (free step by step tutorial can be found here).
Global Data Privacy Notice for Job Candidates and Applicants
Depending on your location, the General Data Protection Regulation (GDPR) and California Consumer Privacy Act (CCPA) may regulate the way we manage the data of job applicants. Our full notice outlining how data will be processed as part of the application procedure for applicable locations is available here. By submitting your application, you are agreeing to our use and processing of your data as required.
Health and Dental insurance covered at 100% for employees and 50% for dependents

Eyecare vouchers

Travel Insurance

Disability and Life Insurance

Monthly Gym Allowance

Corporate Gym Discounts

Volunteer Time Off

Fertility Counseling and Benefits

Learning and Development stipend

Pension plan with company match

Snacks and Lunch provided onsite

Season ticket loan commuter program

18 weeks paid Maternity and Paternity Leave