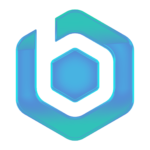 Site Blockassetco Blockasset
We are Blockasset an athlete NFT and token platform. We're using athlete NFTs as the gateway and ticket into a new industry of athlete tokenisation. We're disrupting the sports prediction markets whilst bridging the gap between fans and athletes. We are backed by Solana Ventures, DAO Maker, WW Ventures, Ludis Capital, and Big Brain Holdings.
Athlete tokens will be tradable on an exchange and provide fans access to our web3 social platform with redeemable benefits such as training sessions, media unlocks, governance, signed merchandise, meet and greets and much more.
The new product incorporates multiple elements and leverages existing open-source protocols including an exchange for token trading, NFT marketplace, athlete social profile with governance, token and NFT staking and more. The goal is to create a seamless product to help onboard a new range of users and sports fans into the web3 and crypto space.
We are a fast-paced start-up and are looking to expand our team with new talent from around the world. We are looking for an HR manager to ensure new talent is brought onboard to a high standard, whilst meeting compliance and legal requirements.
Key duties & responsibilities
Manage complex employee relations casework including dispute resolutions,

disciplinaries, grievances, absence, departures and redundancy.

Apply HR and business knowledge evidencing appropriate decision-making skills.

Advise managers and work closely with them on a wide range of HR and people related

Issues.

Support and input to a successful culture for the business.

Develop and implement HR policy and procedures to drive performance and mitigate

disputes.

Implement a learning and development policy.

Provide first-line advice on current and existing benefits for employees and managers.

Ensure that contracts and staff arrangements are in place.

Oversee joiners and leavers and administer payroll and payroll records and keep

accounts appraised of any changes.

Select, oversee and ensure the success of any HR service providers, ensuring value for

money and delivery.

Oversee and ensure that right to work and visa arrangements are in place and complied

with.

Ensure employee pre-employment checks are in place and successfully used.

Ensure that employee and people related legal obligations are met.

Work with appropriate parties on reward strategy.

Provide advice on recruitment and selection strategies.

Support the recruitment process – this may include writing job descriptions and

preparing interview questions and application forms etc.

Carry out new starter inductions.

Manage talent and succession planning.

Provide commercially savvy HR advice – drive alignment between HR strategy and

business goals.

Continuously monitor and review HR policies and processes and implement changes

where necessary.

Participate in the implementation of specific projects, procedures and guidelines to help

align the workforce with the strategic goals of the organisation.

Support change management processes.
Qualifications
Educated to degree level
Appropriate HR qualification:
CIPD qualification – Level 5-7

BTEC HNC/HND in human resource management

Postgraduate HR related qualification is an advantage.