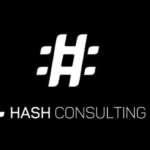 Site https://twitter.com/HashConsulting_ Hash Consulting
Job Offer – Media Planner
Hash Consulting
01 | Company description
With years of experience in the field, Hash Consulting is a specialized marketing agency handling the marketing budgets of more than 20 reputable companies in the blockchain and cryptocurrency industry.
Founded in 2017, Hash Consulting was born out of a strong need from companies in the field to grow, and most importantly, be understood.
Benefitting from a wide network of strong relationships with the various players in the French ecosystem, Hash Consulting quickly developed its channels to best meet customer demand, in a constantly fluctuating market environment.
02 | Objectives
Promote our clients coming from the world of blockchain, cryptocurrencies and NFTs, by organizing the media coverage of their projects (production of editorial content for the press / Web / TV / Radio, purchase of advertising inserts, design of campaigns)
Monitor news from the blockchain and cryptocurrency sector
Perform detailed analyzes of cryptocurrency, blockchain and NFT projects.
Produce summaries and presentations of our clients' projects for journalists
Organize interviews
Participate in the preparation of programs and events of our partners
Advise clients on their projects
Connect different actors in our network
Track Return On Investment (ROI) and campaign results metrics
Write campaign reports
Participate in the development of Hash Consulting
03 | Candidate description
Education Bac+5 (Sciences Po, University Master or business school)
Experience in a communication department, in a communication agency, and/or in a media
Good knowledge of the world of blockchain and cryptocurrencies, interest in the world of media, influencers and social networks
Excellent writing, analysis and synthesis skills
Oral fluency and good interpersonal skills (clients, journalists)
Excellent level of English (oral and written)
Ability to manage a budget, mobilize the resources necessary to carry out the PR plan
Relational communication, ability to develop and maintain good relationships with different interlocutors
Ability to negotiate (maximize the ROI of the company in terms of B to partnership)
Motivated to be part of an entrepreneurial adventure and participate in the development of a fast-growing company
04 | Job perks
You will be part of a growing project and will be one of its cornerstones.
At Hash Consulting, autonomy and trust are important values.
We're onboarding you to add value to the company by moving forward with the values we believe in.
Each deal is a new challenge, and monotony is out of the equation.
Each project is an innovation, and you'll evolve in a wild and stimulating environment.
05 | Additional information
Requirements : CV + Cover Letter (optional but better)
There will be a first interview by videoconference then 1 physical meet-up
Job is full-time with a possibility of part-time remote work.