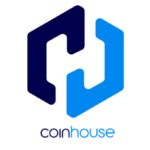 Site Coinhouse
Welcome to you !
Our vision is to become THE crypto-bank in Europe !
Bridging between the blockchain ecosystem and the traditional finance world, Coinhouse creates trust in this ecosystem. Our mission is to empowers our users, individuals and businesses alike, to simply and securely invest in the crypto market as well as to keep their assets safe.
Joining Coinhouse means embarking on an exhilarating adventure, joining a real family of people passionate about crypto-assets, the benefits of decentralization and the creation of digital trust. The most important thing is to be curious, have a thirst for learning, and be willing to join a growing startup in a totally new industry!
We are all pretty passionate about bringing the crypto world to the masses and are looking for someone that has that dream too!
Why Coinhouse needs you?
As a Growth Marketing Intern you will join Coinhouse in the Marketing team. As part of the Performance team, the Growth Marketing Intern reports to the Acquisition Manager France and to the Head of Performance Marketing, who is in charge of customer acquisition and retention in Europe.
Support The Acquisition Manager France
This is what we need from you

Recruiting customer acquisition targets by negotiating affiliation partnerships, negotiating the remuneration model and contract, onboarding, and managing the relation with our network of partners (websites, newspapers, blogs, influencers)

Develop and produce good quality content for our affiliates and with the help of the Content Manager and the Research & Analysis team to support and grow the affiliate marketing acquisition channel

Coordinate with the Social Media manager to identify potential influencers to partner with and with the Sales & Customer Success team to monitor the quality of the leads and provide a great customer experience

Build up dedicated reporting to communicate internally with the business stakeholders about our results in the country
And Who are you?
We are looking for someone who is passionate about crypto and new technologies, with a result-oriented mindset, and able to create profitable partnerships with both individual influencers and content platforms to help us grow our business in the country.
A minimum of experience digital marketing

Data-driven, strong interest in new technologies and the Cryptocurrency/Blockchain sector

Strong reporting skills and confidence to present cases to support your decisions and future strategies

High level of autonomy and organization

Ability to take initiatives, suggest new business ideas and process improvements

Native in French and a good English is mandatory
Processus
Meeting with Nuria , our Head of performance ( 45 min )
We have a fair and a fast recruitment process!
That's the end of the job description: even if you don't think you have all the necessary qualities, we encourage you to apply anyway. Every application is considered with the same care ( even cover letters)
There are many opportunities to come at Coinhouse: we are looking for people who are passionate about what they do.
Let's meet!