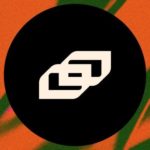 Site DispatchXYZ Dispatch
Dispatch is looking for a driven, forward-thinking candidate to join our team as a growth and community manager! You will be involved in all aspects of the growing a community — from strategy through execution and implementation. You have the composure and aptitude required to work effectively in a dynamic, high-pressure, and fast-paced startup environment.
This position is best suited for a highly collaborative, team-oriented individual who is passionate about innovation and making an impact in the technology and financial markets.
The role falls into three parts, brand activation, growth, and community engagement. The branding aspect will require a candidate who understands the importance of narrative and storytelling in marketing a new concept. The candidate will also need to be an expert in growth, who can identify marketing channels, solutions and ideas that will efficiently drive new users to the brand and increase adoption on a large scale. And of course, community is everything for products in the blockchain space.
About you:
A love of crypto and strong blockchain understanding

Well-versed in social media platforms, especially: Discord, Telegram, and Twitter

Knowledge of copywriting, editing, and social media techniques and methods

Knowledgeable about the crypto community's culture and latest trends

Adaptable/flexible — enjoy doing work that requires frequent shifts in direction

Innovative: prefers working in unconventional ways or on tasks that require creativity

Able to think, plan, innovate and execute autonomously all the while being organized, and accountable
What you'll do:
Be the voice of our product

Develop strategies and plan extensive marketing campaigns with a consistent narrative to build our brand

Spearhead educational and community initiatives to grow users utilizing social media platforms such as Twitter, Discord, Telegram etc.

Identify opportunities to reach new market segments and expand adoption

Develop and implement creative activities, marketing, methodologies and processes to drive overall ecosystem excellence

Organize online and offline events or any other activities that involve ecosystem participation

Work with external product, business, marketing and community teams to build a thriving ecosystem
Your background:
3+ years in a growth, marketing, community role, ideally some experience in crypto/web3

Experience managing social media platforms

Demonstrated success in building and managing ecosystems

Proficient in Google Analytics and other similar platforms

Experience organizing and executing events is a plus
Here at IEX, we are dedicated to an inclusive workplace and culture. We are an Equal Opportunity Employer that does not discriminate on the basis of actual or perceived race, color, creed, religion, alienage or national origin, ancestry, citizenship status, age, disability or handicap, sex, marital status, veteran status, sexual orientation, genetic information or any other characteristic protected by applicable federal, state or local laws. This policy not only complies with all applicable laws and protects workers' rights but is vital to IEX's overall mission and values.