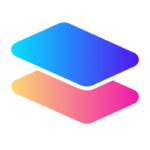 Site ParallelFi Parallel Finance
Parallel is an institutional-grade DeFi parachain building in the Polkadot ecosystem to empower the community to earn interest on their assets, with the utmost safety and security in mind. We chose to build in the Polkadot ecosystem because Polkadot (and Kusama by extension) allows for faster and cheaper transactions, shared security, interoperability, and strong upgradability. Our primary goal is to create an innovative lending, borrowing, staking system that uses the power of Polkadot to generate the greatest capital efficiency for everyone involved.
Parallel is looking for a Lead, General Counsel to support our product counseling initiatives as it relates to security, compliance, and trust for our customers. You will work closely with our CEO, product, communications and support teams to execute on our launch and drive long term success of our platform.
We're looking for:
J.D degree with 7-10 years of legal experience at a top tier law firm or in-house counsel; Legal license in the USA. Preferred: Experience running the lending and DeFi business functions from a legal perspective.

Advisor to leadership team on existing and emerging legal issues; serve as legal contact for internal product teams and provide support on legal/ client/ partner agreements; draft, review, negotiate commercial agreements.

Ability to: Draft legal documents; Negotiate and prepare contracts; Review legal aspects of new business relationship with investors, vendors, and subcontractors; Represent the corporation before administrative agencies and in litigation (in partnership with external counsel as needed); Supervise external counsel to assistant the corporation with other matters

Strong communication, analytical, and collaborative skills – can provide in-depth analysis on related legal issues and risk for complex DeFi products and company policies, assess impact on the company's long-term strategy as it relates to the business, compliance, legal, and security.

Track record of creative problem-solving, identifying gaps, and jumping in wherever necessary; Familiarity with digital assets, DeFi, disruptive technology, financial services; enthusiasm for crypto and understanding of the space.

Excellent written and oral communication skills; Knowledge of federal and state business laws and regulations; Knowledge of SEC and banking regulations
Pour postuler à cette offre d'emploi veuillez visiter jobs.lever.co.