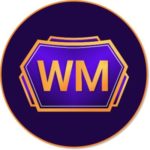 Site WrestlingVerse Wrestling metaverse
Job Description:
In this role, you will be responsible for setting the product and design vision of the game and leading a team to create an enjoyable gameplay experience.
Our ideal candidate will have a passion for games and previous leadership experience working on AAA titles.
Responsibilities:
Work closely with other departments to ensure design supports a gameplay-first player experience.

Own, articulate, and evangelize product direction.

Lead, inspire, and mentor designers.

Create vision documents, product goals, design documents, that inform the team

Foster and maintain effective relationships inside and outside the design department.

Come up with innovative ways to solve problems quickly to unblock other teams.

Be a jack of all trades when necessary to generate the largest impact.

Build a culture of learning that empowers the team to solve problems.

Ensure game team is focused on decisions to produce the largest impact as quickly as possible.

Act as a player advocate to ensure the highest level of usability, playability, and visual excitement.

Establish standards and design systems for a fun and balanced experience for consumers.

Give constructive feedback regarding game features and be able to accept feedback in kind.

Identify and champion game enhancements and improvements to other key stakeholders.

Communicate effectively and clearly within and across teams, and to the game community.
Requirements:
Able to develop and champion a strong design vision for a game system from concept to completion.

Outstanding self-motivation and initiative.

Able to work well in a team environment with excellent written and verbal communication skills.

Able to work creatively in a demanding technical environment.

Must be able to deliver systems and features to a high standard of quality.

Strong ability to analyze and adapt designs based on feedback and data.

Collaborative, self-motivated, and effective time-management skills.

Strong analytical, oral and written communication skills.

Quickly adapt to new tools, technologies and development methodologies.

Passion for games and desire to create fun and engaging experiences.

Designed, developed, and shipped major game systems in a AAA game.

Shipped 2 titles as a Senior Designer.

10+ years of experience making games.

Experience in management role.

Understand that while a great idea is important, great execution of said idea is even better.
Bonuses:
Experience in Unreal Editor 4.

Programming or Scripting Experience.

Blueprint Experience in Unreal.