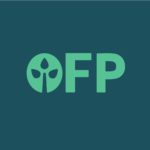 Site OpenForest_ Open Forest Protocol
Any eligible applicant for this job must first and foremost be time-conscious, willing to have a positive impact on our planet and capable of executing at 'crypto speed'. Speed is everything in our current product timeline, and thus being capable of detail-oriented – time-conscious – work is a fundamental prerequisite for working on the OFP Team.
Expectations
To be successful in this role, candidates will need strong experience outputting high precision interfaces and experiences in startup and/or consulting environments. It requires a deep understanding of modern markup, styling best practices and the implementation of Typescript/JavaScript components in React. In such a dynamic environment, great communication is essential.
Role and key responsibilities
General responsibilities:
Designing and building end-to-end full stack product

Collaborating with internal and external engineers and community members

Helping training and mentoring more junior engineers

Participating in the on-call rotation together with other engineers
Specific Responsibilities May Include (Finance, DeFi, Governance Options):
Working with the existing Sputnik V2 code base on NEAR to develop custom governance products.

Building out the smart contract infrastructure for any type of NEP-141 token to talk to a forest project in line with their performance on the protocol.

Model the revenue stream for the Open Forest Foundation based upon the use of StNear.

Work with the design team to test core functionality and logic of the product prior to launch.
How to apply
Please fill out the short questionnaire by clicking on the button on the left and attach your CV or any piece of information that conveys who you are, what your background is, and why you would like to work with us.
Optional : take a short video about yourself, explaining your interests, what makes you want to join OFP and what you would like your career life to look like in the next few years.
About the Open Forest Protocol
The Open Forest Protocol is revolutionizing the way nature-based climate solutions are created, monitored, and funded through its mobile app and blockchain-connected dashboard. Utilizing their diverse backgrounds within climate tech and crypto, the OFP team is building a protocol that is poised to bring unprecedented levels of transparency and accessibility to the rapidly growing carbon financing industry. With its fully blockchain-native platform and global community, the Open Forest Protocol can deliver monitoring to not only forest projects around the world, but to all nature-based climate solutions for the next 100 years.
OFP is supercharging the value creation of nature-based climate solutions.
Join the team that is building the future of crypto and climate tech.