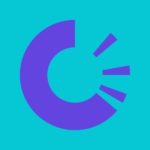 Site origin_trail OriginTrail
Experience in building production-ready applications

Strong experience with Laravel & VueJS (or similar frontend libraries)

Demonstrable REST/MVC experience

Strong experience in data structures and database systems

Strong computer science fundamentals, including data structures, algorithms, and distributed systems

Strong experience using and navigating dev tooling (Git, CI/CD tools etc)

Strong proficiency in English language
Nice to have:
Familiarity with OriginTrail technologies

Web3 application experience (web3 libraries, Solidity, Substrate or similar)

React or similar frontend frameworks

NodeJS experience

Experience with containerization (using Docker)

Experience with Semantic technologies
Your responsibilities would include:
Delivering high quality, impactful solutions for clients and the OriginTrail ecosystem

Collaborating within and across various implementation teams

Managing individual project priorities, deadlines, and deliverables

Learning and researching Web3 technologies on an ongoing basis

Engaging in planning, development, and documentation activities in the context of an international scrum team
We offer:
A cutting-edge Web3 technology R&D environment in an international team

A competitive compensation package

Hands-on experience with implementing Web3 technologies in tangible applications across industries tracking physical and digital assets, such as NFTs, pharmaceuticals, spirits, food items, railway components and others

Great environment and resources for professional growth

Access to educational resources, events, and conferences

Flexible working hours
About Trace Labs
We are the core developers of the OriginTrail Decentralized Knowledge Graph and builders of the Semantic Web3. OriginTrail is organizing billions of assets for Web3, enabling discovery and verification of anything, from physical to digital assets, NFTs, DeFi and more. Working with world-class partners, such as Parity, Acala, DigitalOcean, Oracle, British Standards Institution, Next Generation Internet initiative, and GS1 we drive technology deployment through investments and our own R&D, powering physical (real-world) assets, Metaverse, and the semantic Web3. All assets are connected in one Decentralized Knowledge Graph, generating enormous value based on the law of network effects – Metcalfe's law.
Pour postuler à cette offre d'emploi veuillez visiter tracelabs.io.