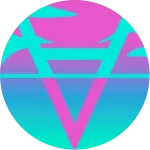 Site AuroryProject Aurory
The company
Aurory is a game based on the play-to-earn mechanism and built on Solana.
Gaming is one of the biggest industries with more than $155 billion in revenue. We believe the future of gaming will be on-chain as more and more people inspire to make the gap between the real and in-game economy thinner.
We are one of the fastest-growing gaming companies in the ecosystem. Our first NFT drop of 10k in-game skins gathered more than 150k concurrent visitors, a new record in the ecosystem!
By joining Aurory not only you will work on a leading-edge project, but you will also pave the way for on-chain gaming development through various open-source contributions to the Solana ecosystem.
What you will do
As a react frontend developer, your main task will be to implement & maintain the frontend of our web products (website, dashboard, marketplace, mini-games).
Who you are
You are passionate about programming and you love working on your side projects in your free time. You are always building something and have an entrepreneur/startup mindset.
As a professional developer, you have a track record of projects development using some or all of the following technologies
React

Typescript

Solana web3.js
What we offer
Join a fast-growing and well-funded company.

Join a leading-edge innovative project

Remote work

Flexible working schedules

Unlimited holidays policy

Highly competitive salary