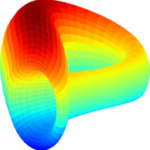 Site Curve
Join us in building open, transparent, frictionless and better finance using smart contracts on the Ethereum blockchain.
Please provide your GitHub, any relevant (blockchain) projects or any other link where we may review your work.
Experience or a good understanding of the DeFi ecosystem is a must.
If you want us to have your details for any future openings (blockchain, front-end or otherwise), please don't hesitate to email us above.
Front-end Dev (remote)
• Full time position •
Skills:
– vue.js
– react
– javascript
– web3 experience mandatory
– good understanding of Curve/DeFi/Ethereum
Nice to have:
– you like writing tests
– experience working for a blockchain company
– you've built a blockchain related tool that we can look at
If you're missing some of the skills above but can think you can still be a good match, don't hesitate, email us.
Pour postuler à cette offre d'emploi veuillez visiter curve.fi.