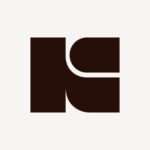 Site KairosNFTs Kairos art
An ideal candidate loves technical challenges, is eager to learn, and is excited about our mission to enable radical and diverse participation in web3.
Experience with Rust/Solana must be demonstrated in previous projects. We don't count experience in years, we count it in proof of work (oops, bad phrasing.) You don't have to be an expert in web3—no one is—just come with learning mindset.
💻 Responsibilities
---
Lead smart contract development in the scope of the current market's visual NFTs—selling, trading, auctions, etc; but you'll also innovate in new ideas for smart contracts, and pave the way for where NFTs can evolve.
Meet users and iterate based on feedback. Understanding users is a big part of our process. Creators are interesting folks—from everyday artists to celebrities looking to move volume.

You'll help us grow the company. We're a small team and you'll be interviewing/recruiting to foster a collaborative, creative, and inclusive company culture.

You'll be working directly with the CTO and founders. You'll be involved in strategy and execution of everything we build. Your input around direction will be key.
👤 About you
---
You are autonomous, fast learner and proactive.

You like to tackle large, complex problems and bias towards action

You're thoughtful and detail-oriented. Even when not asked, you take pride in every line of code to make sure it's the best it can be in the given timeframe.

You communicate your thoughts and decisions clearly.

You're excited about crypto, web3 and NFTs.