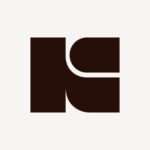 Site KairosNFTs Kairos art
An ideal candidate loves technical challenges, is eager to learn, cares about UI excellence, and is excited about our mission to enable radical and diverse participation in web3.
We prefer full-stack generalists. Rust/Solana smart contract experience is very optional, as there are specialised engineers owning that. If you specialise in front/back-end, we will strongly consider you too. You don't have to be an expert in web3—no one is—just come with learning mindset.
💻 Responsibilities
---
Lead build post-MVP. Own the frontend/backend experience of creating generative NFTs and publishing minting websites. Big scope! Think Shopify for NFTs.
Be a strategic partner to the founders in planning roadmaps and long-term visions.
Meet users and iterate based on feedback. Understanding users is a big part of our process. Creators are interesting folks—from everyday artists to celebrities looking to move volume.
Help grow the company. Partner with the CTO to contribute to team culture, interviewing, and organisation (if you want.)
👤 About you
---
You are autonomous, fast learner and proactive;

You like to tackle large, complex problems and bias towards action;

You're thoughtful and detail-oriented building delightful experiences and elegant, tested code;

You communicate your thoughts and decisions clearly;

You are excited about crypto, web3 and NFTs.
📚 Our stack
---
We have a modern stack that's fun to build on:
Backend: Node JS, Postgres

Frontend: React JS