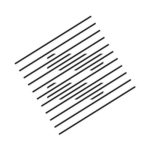 Site ParityTech Parity
Parity Technologies builds core infrastructure to power a better internet—one that respects the freedom and data of individuals—and to empower developers to create better services through decentralised tech. Amongst others, Parity's technologies include Substrate, a flexible framework for building blockchains, and Polkadot, a protocol for connecting and securing blockchains.
The Operations Manager will report to the Director of Operations on the Ecosystem and Business Development Team. Primarily, this role will be responsible for providing technical and non-technical support on a variety of strategic initiatives, as well as to improve processes and procedures internally. This work will require interfacing across internal teams and external teams, creating and maintaining reporting systems, and providing research assistance. In particular, we expect the candidate in this position to work closely with Parity's in-house legal team, operations department, and finance team. A superior candidate in this position will have designed and implemented internal reporting processes, is comfortable with budgeting processes, and has developed an instinct for compliance and financial protocols within a blockchain company.
Additionally, and with the right candidate, this position can be expanded to include providing support (research, ideation) on certain strategic projects, including strategic planning around company growth.
Responsibilities:
Liaising between internal departments (legal, finance, operations) for execution around high-value and/or time-sensitive projects

Managing internal reporting structures (budgeting and OKRs)

Identifying operational needs within the Ecosystem and Business Development team
Requirements:
Excellent interpersonal skills

Obsessive attention to detail

Proven record of handling confidential and/or sensitive information

Work experience in blockchain/crypto and experience in shifting regulatory environments

Impeccably professional conduct
Benefits
Working at Parity means focusing on the stuff that counts: building the most cutting-edge technology for the future web. Our teams enjoy a high degree of trust, freedom, and autonomy to achieve that goal.

Because we value initiative and learning, we've defined a generous personal budget to attend conferences or skills courses of your own choosing. We think you know what's best for you!

Parity is a diverse company with people from various countries and we will support you with German language courses where needed.

Not all of us who collaborate work in the same place. Bringing the team together is something we value a lot, so we regularly go on team retreats.
We handle personal information in accordance with our privacy policy https://parity.io/privacy