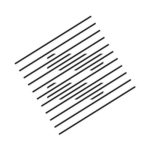 Site Parity
We are looking for an exceptional leader to head Parity's Ecosystem Growth team. You and your team will be the driving force behind growing the Polkadot, Kusama, and Substrate ecosystems. 
In Ecosystem Growth, you will use your skills to source high-leverage start-ups developing with Parity's technology stack. Working directly with the VP of Ecosystem Development, you will be responsible for identifying use cases, defining market segments, performing outreach, and building partnerships to increase our technologies' adoption.
The ideal candidate will have hands-on experience developing blockchain products/protocols and the technical acumen to work closely with software engineers and architects. At the same time, they will possess business skills to drive commercially complex engagement and interact with entrepreneurs and executives.
Responsibilities
As the leader of the Ecosystem Growth team, you will…
Define and drive the strategic direction of Parity's six people strong Ecosystem Growth team 

Define and prioritize the technologies and use cases that will most benefit Polkadot

Develop a strong growth team by driving hiring, training & mentoring of contributors and leaders in the team 

Oversee the team's day-to-day operation and ensure consistent, rapid, and effective execution according to the defined vision and strategy in conjunction with other Parity teams and departments

Source, due diligence, and execute high-value strategic partnerships with start-ups that are considering developing on Polkadot's technology and other types of companies that bring value to the ecosystem

Work closely with external technical teams on their product strategy, explaining the trade-offs of using Substrate and Polkadot versus other technologies

Define and lead new initiatives within the Ecosystem Growth team to expand the reach of Polkadot, Kusama, and Substrate
Requirements
Strong passion for and understanding of blockchain ecosystems

Exceptional interpersonal skills and ability to identify, pursue and close commercially complex partnerships

Experience in driving alignment from key internal stakeholders to support strategic decisions 

Experience in running 10-20 member teams 

Excellent verbal and written communication skills in English

Ability to present and speak in public to both technical and non-technical audiences 
A Plus
Hands-on experience in building blockchain products or protocols 

Previous work experience with a high-growth technology company

Experience in building blockchain/open-source developer ecosystems 

Wide professional network & high reputation in the blockchain industry