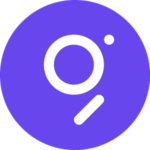 Site graphprotocol The Graph
What We're Looking For
We are looking for an experienced, self-driven Developer Success Lead passionate about web3. As a leader of the developer success team, you will leverage advanced technical knowledge and exceptional communication skills to assist subgraph developers and other people inside The Graph ecosystem. You will provide hands-on troubleshooting, feature explanation, and best practice guidance during critical and time-sensitive situations. Reporting directly to the CEO and managing two Developer Success team members, you will work together and lead a growing distributed community success team.
Subgraph developers are the primary way in which value flows into The Graph ecosystem. Therefore, as a crucial member of the Graph Protocol, you will have the opportunity to support developers who are reshaping the internet to a more fair and decentralized architecture.
Responsibilities
Overseeing all technical support operations- including managing tools and ensuring an effective support flow

Take ownership of subgraph issues through to resolution – including troubleshooting, communication and providing meaningful feedback on a regular basis

Help developers migrate subgraphs from the hosted service to the decentralized network

Help developers with API key management, gateway interactions, and the API allowlisting process

Work closely with core developers on escalated technical issues and product roadmap changes & new features

Provide feature explanation and implementation of best practices

Create knowledge base material that empowers and enables the subgraph developer community

Deployment support and testing

Catch bugs in subgraphs from projects looking for support

Spotlight areas where documentation can be created or enhanced to provide a better and more frictionless experience for developers.
Desired skills
Deep understanding of The Graph Network and subgraph development via proven experience developing and deploying multiple subgraphs

3+ years of technical support experience

Bachelor's degree in computer science or equivalent experience

Excellent written and verbal communication skills

Proven troubleshooting and problem solving skills

Ability to effectively prioritize and escalate support issues

In-depth knowledge of database concepts, software development, and IT operations
About The Team
Edge & Node is a globally distributed team. We work hard, but our remote-first team affords a high degree of autonomy and flexibility. Our few scheduled meetings tend to be in the morning, acific standard time (PST). Most of our team, even at the individual contributor level, has started companies or led large teams and it shows in the way that people manage their own productivity. We're mission-oriented, and hold one another accountable with results rather than vanity metrics like time spent at your desk. If you need to book a vacation, or make a doctor's appointment, go for an afternoon run, or even just get some fresh air, we trust you to use your time effectively. 
Despite being remote-first, our team is fairly tight-knit and often feels like a family. You can expect quarterly offsites (once Covid permits) in different parts of the world, where we strategize as a team, brainstorm around a whiteboard, go on team outings, have spirited and varied conversations over wine, coffee, or kombucha, and get to know each other on a personal level. We value diversity and bringing your whole self to work, including your weird hobbies, unique life experiences, cultural traditions, obscure music tastes, and whatever else makes you *you*. In addition to offsites, you'll have the option to travel to conferences and meetups around the world, where you'll get to know individual teammates on a more personal level and also build relationships with our users and community. 
The Business team has horsepower to support a growing global ecosystem. We develop and execute on business strategy, create communications, manage partnerships and support network participants.
You will be working closely with our Business, Community and Engineering teams to execute end-to-end support. We work remotely with current team members located in the US, Germany, Argentina and Asia; and meet in person several times a year (unless there's a pandemic).
We pay competitive salaries to all team members, based on level of contribution and country of residence, and offer generous health benefits to U.S. based employees.
Pour postuler à cette offre d'emploi veuillez visiter thegraph.com.